They did it!
the 36 hour challenge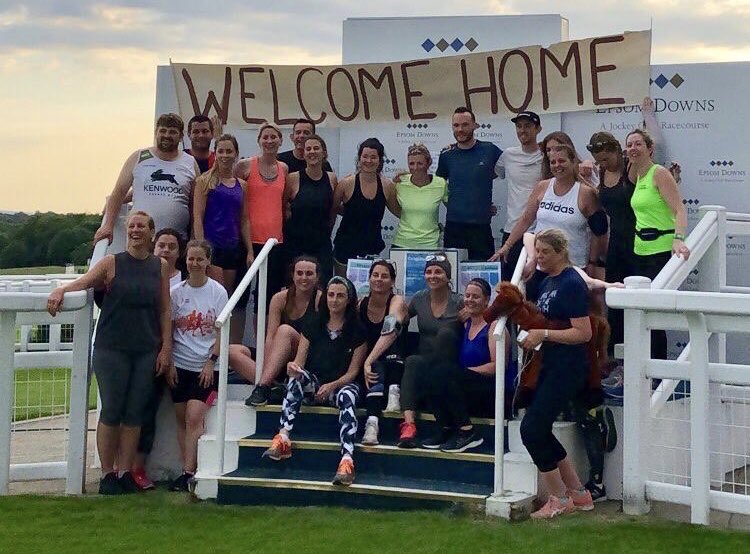 The stats:
25 employees
14 racecourses
36 hours
22.1 miles run
1,052 miles travelled (with a few extra thrown in for diversions and wrong turns)
2 Huntingdon Racecourse team members took part

Operations Executive - Richard Fothergill
Groundsman - Chris Sykes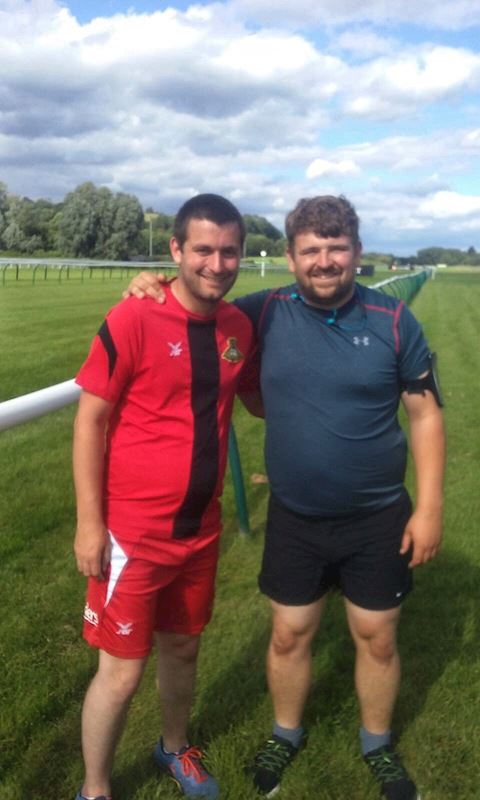 the challenge
NON-STOP RUN OF ALL JOCKEY CLUB RACECOURSES
In aid of Racing Welfare, Rainbow Trust and Carers Trust, 25 employees from across the Jockey Club Group got together for a non-stop challenge to run around all of our racecourses. The challenge will started at 8am on Monday 1st July at Sandown. The team ran each course and travel together to the next track until all had been ticked off, at around 6pm on Tuesday 2nd July at Epsom, that was 22.1 miles of running and 1,052 miles in the coach. National Express provided them with transport across the country and Jockey Club Catering are provided them with food and drink to keep them going!
Thanks to Randox Health and Holiday Inn Epsom for providing supplies and accommodation.
You can follow the updates from the challenge on Twitter and Instagram using #Runthecourses36
The runners were; Jessica Dalgliesh, Lucy Wood, Mike Warrington, Richard Fothergill, Laura Ashworth, Adam Thompson, Mary Mullane, Jane Godfrey, Amy Bone, Joely Hartley, Joanne Platt, Lucinda Riggs, Michele O'Connell, Lauren Hayhoe, Kirstin McEvoy, Susie Bradshaw, Sophie Hutton, Sarah Carter, Natalie Butler, Richard Attwell, Chris Sykes, Connie Thompson, Molly Dingwall & Rebecca Gartside.
The great news is you can still donate!