DOWNLOAD OUR APP
Make the most of your day at the races with The Jockey Club free mobile app.

Enhance your raceday with mobile ticketing, a digital racecard, exclusive content and competitions.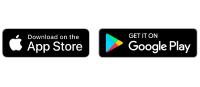 Heritage of The Jockey CLub
The Jockey Club was founded in 1750 by a group of gentlemen brought together by a shared passion for horseracing. Today, operating under a modern corporate structure, The Jockey Club leads the investment and innovation in British racing, as the largest commercial group in the sport.