26th February 2020 - James Wilcox has been appointed as the new General Manager of Huntingdon Racecourse, Jockey Club Racecourses has announced today.
The latest to graduate from Jockey Club Racecourses' Trainee General Manager programme, James will take over from Liam Johnson in March.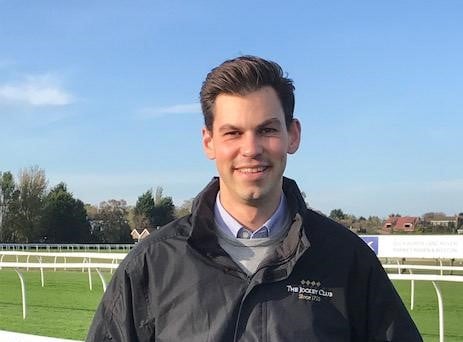 James joined The Jockey Club in May 2015 as an Event Manager at Sandown Park, having graduated from Cardiff University with a Sports Management degree. He was subsequently promoted to Assistant Operations Manager for the London Region prior to embarking on the Trainee General Manager programme in 2018, during which time he has completed placements in all four Jockey Club Racecourses regions, including providing maternity cover for Nadia Powell at Market Rasen.
"It is a great honour to have been appointed as the next General Manager of Huntingdon Racecourse, a venue that is so popular not only in its region but with jumps fans across Britain," said James.
"As we saw recently with the excellent performance of Shishkin in the Betway Sidney Banks Memorial Novices' Hurdle, Huntingdon is a course capable attracting the country's very best horses and I am motivated by the opportunity to head up the team during what I'm sure will be an exciting few years to come.
"I am grateful to The Jockey Club for the faith they have placed in me and I can't wait to get to work on this exciting new chapter in my life."
In his new role, James will report to Amy Starkey, Regional Director of The Jockey Club's East Region, who said: "I am delighted that James will be taking over as General Manager at Huntingdon Racecourses and excited by the skills he will bring to the team there.
"It has been a pleasure to follow James's development with The Jockey Club since he joined us almost five years ago and I am looking forward to continuing to work closely with him as we all strive to deliver the very best experiences for our visitors across the East Region."
Racing returns to Huntingdon on Sunday, 1st March for the first Family Fun Day of the year.
For further information, please contact:
Mark Scully, Regional Communications Manager, Jockey Club Racecourses East Region on 07341 788125