This year will be 156th running of the Grand Military Gold Cup. The three mile contest is a race for military amateur riders.
Watch Grand Military video below: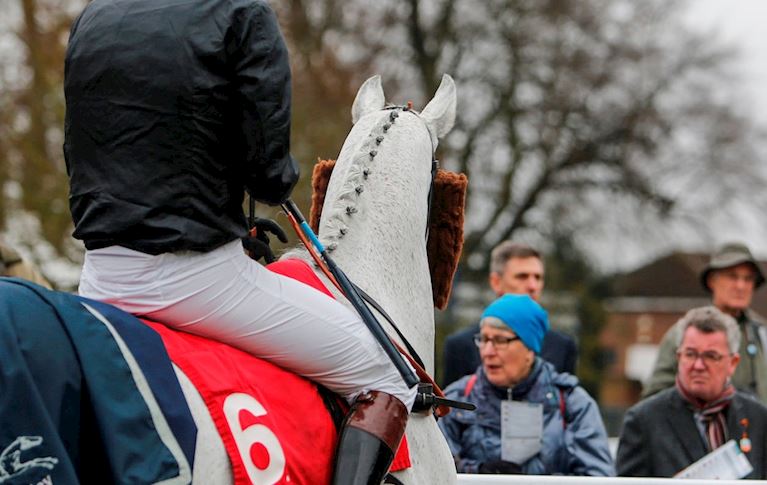 Major Charlie Lane, Grand Military Steeplechase Committee Secretary who co-ordinates horses and riders for the military races said:
"Soldiers have always raced horses, it's in their blood. This year will be the 156th running of the Grand Military and it's been held in a number of different places since it started.
"Its home is Sandown Park and it's been here for a long time now. The riders all have to be past or present members of the armed forces.
"We have two military races; we have the Royal Artillery Steeple Chase in February and the Grand Military Gold Cup in March. At the Grand Military meeting we also have a Military Handicap Hurdle, for military amateur riders."
Victoria Sollit, Lt Commander of The Royal Navy, fell at the second fence in the Royal Artillery in February but will be putting that result behind her ahead of the Grand Military on 8 March.
Sollit said:

"Last year was my first ride (in a military race), on my own point to pointer Spanish Arch and he gave me a great spin in the Royal Artillery. We were 100-1 and finished fourth. I rode him again in the Grand Military and he was absolutely fantastic."
Sollit added on the opportunity to ride around Sandown Park as an amateur rider:
"To be able to go around regulated fences as an amateur is a real honour."
Grace Gostelow, Lance Bombardier of the Royal Horse Artillery is a previous military rider. She was injured in an accident on duty during training in 2017, where she broke three vertebrae. She found herself unsuccessfully struggling to control a runaway gun team of six horses after the two other drivers had been thrown from their horses when a near miss with a tree resulted in her being thrown as well. Gostelow is yet to pass her BHA medical in time for this year's Grand Military.
Gostelow said:
"I have ridden round Sandown Park in the Royal Artillery and the Grand Military – it's the best feeling riding around and so exciting.
On her injury she added:
"I am disappointed to not be riding this year. The injury I had, I broke two vertebrae in my neck and one in the lower thoracic part of my spine during a training exercise.
"I was in wheel at the time which is the closest part to the gun and unfortunately a couple of the riders had fallen off due to the horses being a bit difficult, young and inexperienced. I impacted a tree and had the accident.
"I have had rehabilitation at Headley Court at Epsom who have been amazing and over the year they have helped me recover. The other patients have done a lot for me as while you are sat there feeling sorry for yourself you think actually there are other guys going through similar things that help you over come your own hurdles.
"Unfortunately I won't be able to ride in the Grand Military this year but once I am clear medically then next year I will be ready to ride and hopefully do really well!"