The Racecourse Association is delighted to announce that the winner of the 2019 Outstanding Achievement Award is Petra Gough of Sandown Park Racecourse.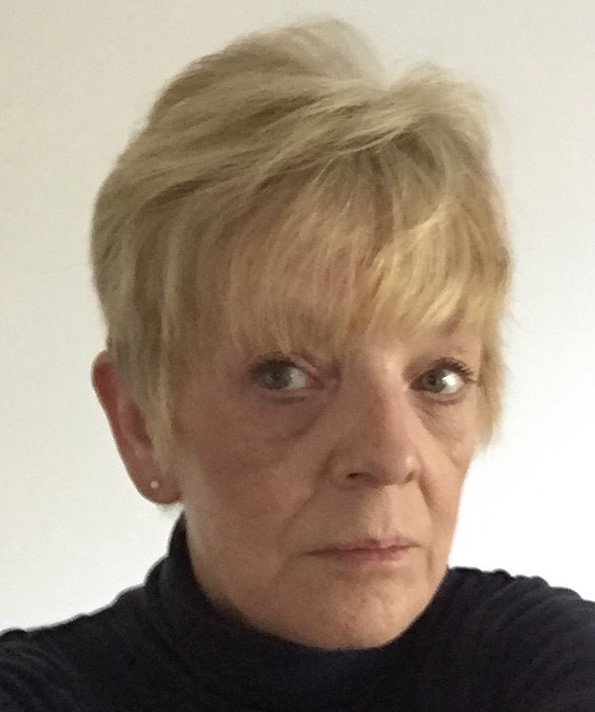 Petra has been an integral part of the Sandown Park team for over 20 years, however this is just the start of the story.
Described by Jockey Club Regional Director Phil White as 'the embodiment of Sandown Park Racecourse', Petra's knowledge of horseracing is encyclopaedic. Her passion for the sport is visible when you enter her office, which is not dissimilar to a Sandown Park museum with artefacts, historic race cards and copies of emails adorning the walls containing fascinating trinkets of information.
She uses this information to help newcomers to racing and share some of the important intricacies of racing whilst keeping the marketeers on their toes by ensuring these facts and insights remain paramount in the promotion of the sport at Sandown Park.
Maggie Carver, RCA Chairman, who presided over the judging panel for this particular award, commented: "I am thrilled for Petra who now joins our esteemed series of winners of the prestigious RCA Outstanding Achievement Award.

"Phil White's nomination for Petra was a beautifully succinct account of a person who lives and breathes horseracing. Sandown Park are fortunate to have somebody who clearly cares deeply for the sport and sets a standard and culture for others to aspire to.
"It was a difficult task to separate this year's nominations and a word must go to all of the nominees. We are so grateful that racecourses are home to such a number of talented, caring and superb individuals.

"A big congratulations to Petra and we look forward to celebrating this achievement with her and the Sandown Park team at Hamilton Park on Thursday 14th November."

Jockey Club Regional Director Phil White said "We're absolutely delighted for Petra, she has made such a huge contribution at Sandown Park in her 20 years of loyal and passionate service and is a truly deserving winner of this prestigious award".
Legendary trainer Nicky Henderson, a frequent visitor to Sandown Park, added "Petra has been an essential heartbeat of Sandown Park racecourse for as long as I can remember. There has never been a request or problem that has ever been too much for her and the organisation of major race days, functions, lunches and celebrations are only as good as the person behind them. That person is Petra".
"Nothing is too much trouble and everything she does is always done with so much enthusiasm and a smile. Sandown Park wouldn't be the same without her and I couldn't think of a better person to win this award."
Notes
For more information about the Showcase & Awards please contact Paul Swain – paul.swain@racecourseassociation.co.uk or 01344 873536/07791 414027.
About the Showcase & Awards

This is the tenth annual Showcase & Awards, the marquee event of the Racecourse Association (RCA) to celebrate excellence and innovation amongst British Racecourses in partnership with Moët Hennessy, Great British Racing and Racing Post.
It is renowned as the event to attend, learn from, engage with, support and celebrate racecourses. The daytime seminar and evening black tie awards ceremony are both guided by the principle themes of excellence and innovation, which we encourage all racecourses to apply to every element of the raceday experience.
This year's event will be held on Thursday 14th November at Hamilton Park Racecourse.
The independent judging panel this year was comprised of Pam Foden (Director, Pam Foden & Associates), Lee Mottershead (Senior Writer, Racing Post), Alan Park (Operations Director, Center Parcs), George Foster (Client Services Director, Two Circles), Peter Clare (Senior Partner, Seven League) and Pip Kirkby (Industry Liaison Officer, Racehorse Owners Association)
Nominations for the RCA Outstanding Achievement Award were considered by RCA Chairman Maggie Carver, Vice-Chairman Charles Barnett and Chief Executive David Armstrong.
About the Racecourse Association
The Racecourse Association (RCA), formed in 1907, is the trade association for British racecourses. 59 racecourses are members and have equal voting rights.
The RCA has owned RaceTech since March 1998. The RCA serves the interests of its 59 British racecourse members both inside and outside the sport, empowering them to be the best venues that they can be. The RCA is responsible for the management of the Racegoers Club, the official fan club of British Racing.

The RCA works on behalf of racecourses to represent their views within the sport through the tripartite structure of the Members' Agreement alongside BHA and The Horsemen's Group. Outside of horseracing, the RCA works alongside the Government, other sports and leisure venues, and national charities to meet the needs of racecourses.
Additionally, the RCA encourages and facilitates racecourse community engagement, involvement in horse welfare initiatives, responsible drinking campaigns, and various other partnerships within the sport. The Showcase & Awards, the marquee event of British Racecourses to celebrate and reward excellence and innovation, is hosted by the RCA annually in November.