A pioneering virtual reality experience will give racegoers at next week's Coral Summer Festival at Sandown Park (Friday 1st July and Saturday 2nd July) the chance to experience exactly what it is like to ride a racehorse over the same course and distance as one of the world's elite Flat races, the Coral-Eclipse, for the first time.
The new Virtual Race Experience is a collaboration between JockeyCam Ltd and Coral, whose support of the Coral-Eclipse is the longest-running sponsorship of any Group race in the world.
Fans at the Coral Summer Festival will be given VR headsets to wear, offering a 360-degree jockey's eye-view to get them closer than ever before to the cut and thrust of a race at one of the UK's most popular venues.
The footage was captured from a "race" which was organised, staged and filmed by Coral and JockeyCam at Sandown Park on May 27th over the same 10 furlongs which some of the world's best horses will compete over in next Saturday's (July 2nd) Coral-Eclipse.
With many of the same conditions in place as the actual race itself, seven runners were ridden by current jockeys, all wearing 360-degree high-definition cameras mounted on their helmets, with RaceTech operating the starting stalls and Tony Ennis providing commentary.
When watched back on VR headsets, users are able to look in whichever direction they want in order to see in front, to the side and even behind them, as if they were riding a horse in real life.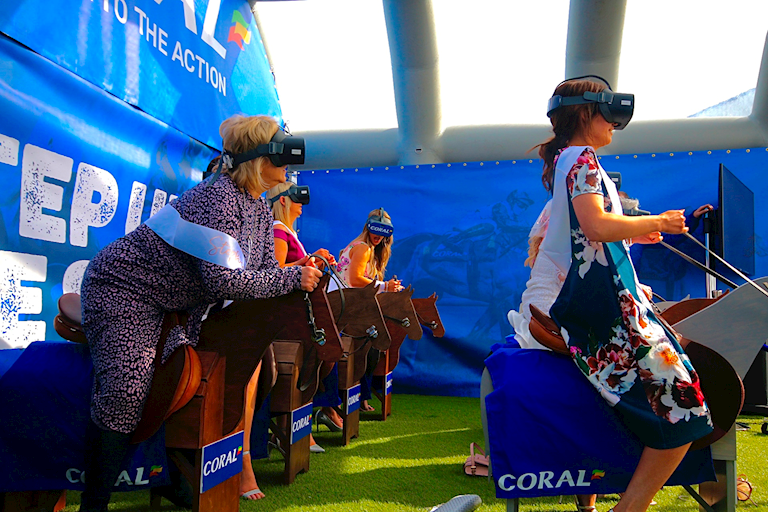 Up to seven racegoers will be able to take part at the same time, each 'riding' a different horse.
Simon Clare, Coral PR Director, said: "Coral and JockeyCam are working together to get racing fans even closer to the action of this amazing sport than ever before.
"The 360-degree camera technology is just incredible and delivers the most realistic and intense experience of riding a racehorse over the exact same course and distance of the Coral-Eclipse which Coral has proudly sponsored since 1976, making it the longest-running sponsorship of any Group race in the world.
"In line with our long-term commitment to race sponsorship in the UK, which stretches back to the early 1970s, we want to get as many people as possible closer to the action and will be taking the Virtual Race Experience to all our race sponsorships throughout the next couple of years."
Sam Fleet, CEO of JockeyCam Ltd, said: "Most people have kicked a football or whacked a tennis ball but very few people have ridden a horse, let alone a racehorse.
"With the Virtual Race Experience it's our intention to show what it's like to ride in a race. It means people can feel really engaged with the sport and understand just how challenging a jockey's job is.
"The fact that it's 360-degrees should make it a really incredible experience for people who are having a go, and being able to race 'against your friends' makes it even more special.
"We're very grateful to all those behind the scenes who have made it happen, not least to Coral for supporting the initiative."
Sarah Drabwell, Interim General Manager of Sandown Park, said: "This is a fantastic and innovative way of engaging everyone from racing fans to those experiencing the sport for the first time.
"Coral and JockeyCam have put a huge amount of resource and expertise into making this the most realistic experience available for anyone who has ever wondered what it's like to ride a racehorse.
"We're sure the Virtual Race Experience will prove a big hit at the Coral Summer Festival and we're delighted that Coral has chosen to introduce the concept for a race they have sponsored for 46 years."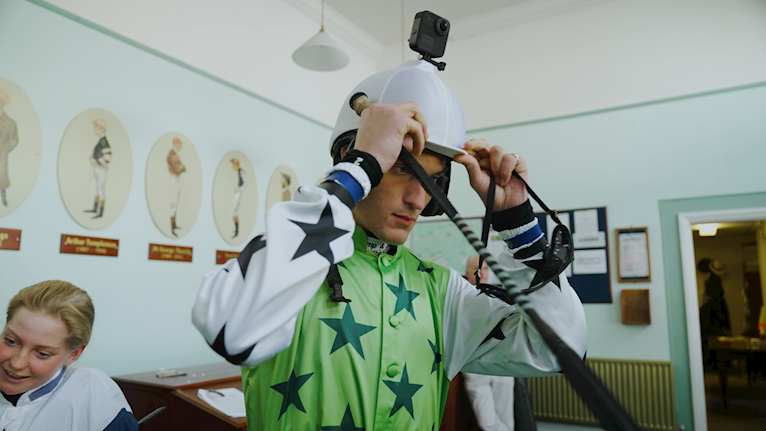 Racegoers will be able to take part in the Virtual Race Experience on both days of the Coral Summer Festival, which begins with Ladies Day on Friday 1st July when the Style Awards returns to Sandown Park.
Staged for the first time since 2019 due to the COVID-19 pandemic, prizes on offer include Coast and House of Cavani vouchers, a VIP experience at Sandown Park and champagne and flowers.
Racegoers can also enjoy a Q&A session with a panel of inspirational sportswomen including Olympic gold medal-winning event rider Laura Collett and leading showjumping coach and mentor Mia Palles-Clark.
The panel will take to the stage at Sandown Park to discuss a range of topics including mental resilience, with a particular emphasis on their achievements in their individual disciplines.
After the seven race card has concluded there will also be evening entertainment, with a DJ set from actor and TV presenter Denise Van Outen.
Saturday 2nd July will feature some incredible racing, including the Group One Coral-Eclipse, the first opportunity to see the cream of this year's three-year-old crop take on the best of the older horses.
General admission tickets and hospitality are available for both days.