Did you know Kempton Park played a role in both World Wars?
Kempton Park became involved during both the First World War and Second World War when all racing was abandoned and the site was used for a number of purposes related to the war.
During the First World War, the park was used as a transit depot for military vehicles. The Racecourses at Gatwick, Hurst Park and Sandown adopted Kempton Park's fixtures until 1919, when racing resumed at Kempton.
Throughout World War Two, the site played a major role in accommodating prisoners of war. The main line rail station situated on the grounds of the racecourse allowed German and Italian soldiers to be directly routed to the temporary camp that was set up.
After the war had ended it became clear that the events of the previous six years had taken their toll on much of the racecourse and a major reparation project ensued, before racing re-commenced in 1947.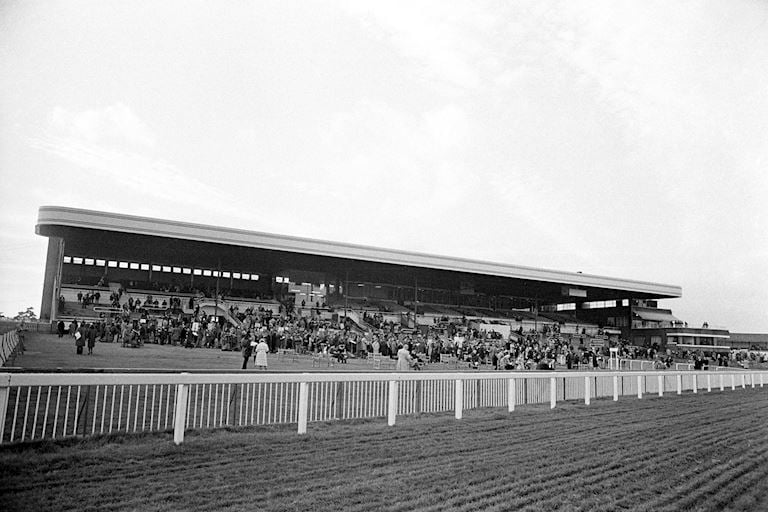 Kempton Park Grandstand in 1980. Image courtesy of PA Images.
Redevelopment work continued, and the current Grandstand you can see today was completed in 1997.