Ferry Ales Brewery Prelude Raceday & Beer Festival
FERRY ALES BREWERY BEER FESTIVAL AT MARKET RASEN
An exciting afternoon of racing at Market Rasen accompanied by Ferry Ales Brewery Beer Festival. Featuring over 20 real ales, lagers and ciders to choose from.
We have limited availability for our hospitality packages, if you would like to book please call us on 01673 843434 or make an online enquiry here.
Attending this raceday? Please read all information regarding this raceday using the navigation tabs at the top of this page
| START TIMES | RACE | DISTANCE |
| --- | --- | --- |
| 2.10 | THE MOSQUITO MARES' NOVICES' HURDLE RACE (CLASS 4) | 2m 125y |
| 2.45 | THE JUST JANE JUVENILE HURDLE RACE (CLASS 2) | 2m 125y |
| 3.20 | THE HARVEST GOLD HANDICAP STEEPLE CHASE (CLASS 5) | 2m 7f 191y |
| 3.55 | THE GOLDEN FLEECE HANDICAP STEEPLE CHASE (CLASS 3) | 2m 5f 89y |
| 4.30 | THE FERRY ALES BREWERY PRELUDE HANDICAP HURDLE RACE (CLASS 2) | 2m 125y |
| 5.00 | THE GREAT CHARACTER HANDICAP HURDLE RACE (CLASS 5) | 2m 2f 140y |
| 5.35 | THE GREEN IMP NATIONAL HUNT FLAT RACE (CLASS 5) (GBB RACE) (Category 1 Elimination) | 2m 125y |
With autumn firmly on the way and the Ferry Ales Brewery Beer Festival in full flow, this is the perfect opportunity to get a taste for the upcoming Jump season, on what is a top quality afternoon of racing in September.
It's not uncommon for some of the winter horses to begin their campaigns at this time of year and there ought to be plenty of clues to help you pick winners in the months ahead on a competitive seven-race card.
The feature race is the Listed Prelude Handicap Hurdle over two miles and half a furlong, which was given its current status back in 2011.
Some smart hurdlers have won the race since then and - as its name would suggest - the Prelude often serves as a springboard for some of the biggest events in the first half of the season. With winners often going on to take their chance at meetings such as the November Meeting at Cheltenham it pays to take note.
Some of the biggest names in racing will be here to take their chance and one yard to watch is the Grand National-winning trainer Dr Richard Newland, who has won the Prelude three times since 2013.
Off the track there's plenty to keep you entertained and occupied, including 20 of Ferry Ales Brewery's real ales, lagers and ciders.
So get yourself to Market Rasen and drink in the action, the atmosphere and the wide range of refreshments on offer. Whatever your tipple it promises to be an action-packed day of fun!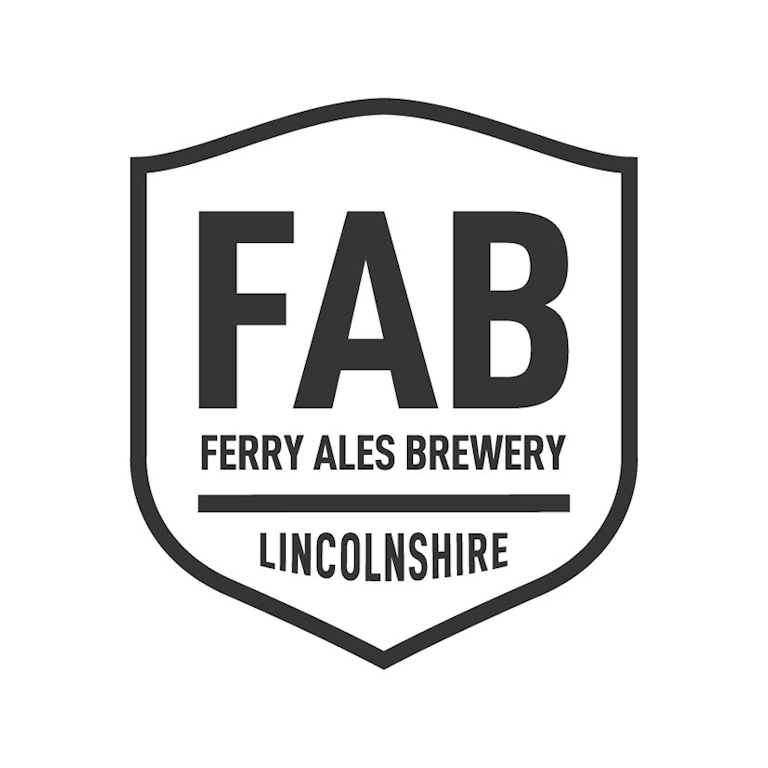 2010
A chance meeting…
John Cussons and Mike Holman meet commuting in and out of London every day. A mutual nod, a hello, and a few words later led to the guys becoming friends.
2015
A Twist of Fate
Ferry Ales Brewery Beginnings - Empty Outbuilding
April 2015 a chance discussion on the train to London led to Mike revealing his plan to exit the London rat race and open a Micro Brewery. In an odd twist of fate John had been looking at a similar venture to make use of a redundant farm building on the small holding he had just bought with his wife.
2016
New Year New Business Plan
Ferry Ales Brewery Beginnings - Empty Outbuilding
New year new business plan and Ferry Ales began to take shape at least on paper. European grant was applied for and work began on converting the building
31/10 our new 5 BBL brewery kit capable of producing around 5,000 pints a week arrives on site from ABUK
2017
FAB is Go!
Ferry Ales Brewery Beginnings - Empty Outbuilding
Launch brewery with 6 beers in the range. Achieve SIBA FSQ status less than 6 months after opening the brewery. Late 2017 the brewery enters its first regional SIBA competition and wins a bronze award for Golden Fleece. Launch Just Jane Bitter to support the rebuild of the Avro Lancaster by the same name at the Lincolnshire Aviation Heritage Centre.
2018
Range Increase
Launch of Lincoln Lager our first true Pilsner lager and number of beers has increased to over 15 different ales and lagers and bottle production has increase to the point where an additional conditioning tank and bright beer tank are added to the brewery.
2019
Awards Galore!
Mike decides to retire from the business and sells his share to John and his family. Lincoln Lager wins a gold at the Regional Competition in 2019 and Silver at the National Competition in 2020. Mandarina and 49 Squadron also take Gold awards at the regional competition.
Outside bar business continues to grow and thrive with over 70 events completed including the highly successful beer festival at Market Rasen Race Course now in its third year.
2020
Pandemic Won't Stop Progress
The dreaded COVID hits and the brewery changes from being cask led to being bottle led brewery. Production increases again with a further two conditioning tanks being added taking the potential production to nearly 7,000 pints per week. A new chilling system for the brewery is also installed and bottling is moved out of the brewery into its own purpose designed space on the premises.
Our new Can Range – Great Character is launched.
For information on the Owners Experience at Market Rasen Racecourse please click here
Indulge in over 20 different ales and ciders from Lincolnshire based Ferry Ales Brewery whilst enjoying live music from The Moonshiners. The Beer Festival will be located on Altiors Lawn in the Tattersalls Enclosure – to access the Beer Festival Racegoers must have a Hospitality, Restaurant, County or Tattersalls Enclosure ticket.
Entry to the County Enclosure car park is accessible from both the A631 Willingham Road and Legsby Road sign post County Enclosure Car park - parking in this car park is complimentary
Please ensure your guests have their e-tickets and County Enclosure badges on arrival ready to be scanned. If you have not received your e-ticket please contact the racecourse no later than 48hrs pre event
Within the County Enclosure Ticket holders will have access to: Tiger Roll Bar & Terrace and all facilities within the Tattersalls and Lawn Enclosure
Racegoers have access to Parade Ring viewing, Pre Parade Ring viewing and Winners Enclosure Viewing
The William Hill Betting Shop is accessible alongside on-course bookmakers where racegoers can place a bet
Dogs are not permitted within the County Enclosure. If you would like to bring a dog to Market Rasen Racecourse, dogs are permitted within the Lawn Enclosure only on leads at all times. Please note dogs MUST NOT be left in vehicles
Tickets may be purchased on the day of racing albeit we advise all racegoers to book in advance to avoid disappointment
Entry to the Tattersalls Enclosure car park is well signposted off Legsby Road 'Tattersalls and Lawn Enclosure Parking' - parking in this car park is complimentary
Tattersalls Admission ticket holders should enter via the Tattersalls Enclosure entrance located on Legsby Road
Please ensure all e-tickets have been allocated to your guests ahead of the event. If you have not received your e-ticket please contact the racecourse no later than 48hrs pre event
Within the Tattersalls Enclosure, Ticket holders will have access to: The Tote Exacta Bar, Red Rum Bar, Victor Lucas Bar and AP's Bar and well as external food and drink outlets.
Racegoers will have access to Parade Ring viewing, Pre Parade Ring viewing and Winners Enclosure Viewing
The William Hill Betting Shop is accessible alongside on-course bookmakers where racegoers can place a bet.
There will be access to the Neigh and Play children's play area
Dogs are not permitted within the Tattersalls Enclosure. If you would like to bring a dog to Market Rasen Racecourse, dogs are permitted within the Lawn Enclosure only on leads at all times. Please note dogs MUST NOT be left in vehicles
Tickets may be purchased on the day of racing albeit we advise all racegoers to book in advance to avoid disappointment
The Lawn Enclosure Picnic Car Park will be open for this raceday. Entry is charged at £5 per car (to be paid on arrival) racegoers must book their racing tickets in advance
Entry to the Lawn Enclosure car park is well signposted off Legsby Road 'Tattersalls and Lawn Enclosure Parking' – parking in this car park is complimentary
Lawn Admission ticket holders will enter via the Lawn Enclosure entrance located on Legsby Road, next to the Caravan Park
Please ensure all e-tickets have been allocated to your guests ahead of the event. If you have not received your e-ticket please contact the racecourse no later than 48hrs pre event
Within the Lawn Enclosure Ticket holders will have access to: the Victor Lucas Bar and external food and drink outlets.
Racegoers will have access to Parade Ring viewing
There will be on-course bookmakers where racegoers can place a bet.
There will be access to the Neigh and Play children's play area
If you would like to bring a dog to Market Rasen Racecourse, dogs are permitted within the Lawn Enclosure only on leads at all times. Please note dogs MUST NOT be left in vehicles
Tickets may be purchased on the day of racing albeit we advise all racegoers to book in advance to avoid disappointment
The Lawn Enclosure Picnic Car Park will be open for this raceday. Entry is charged at £5 per car (to be paid on arrival) racegoers must book their racing tickets in advance
Car parking for Hospitality and Restaurant guests is located within the Main Public Car Park accessible via Legsby Road
The Hospitality & Restaurant Guest Entrance is located next to the Owners Entrance at the Main Entrance on Legsby Road
Please ensure you and your guests have their e-tickets and hospitality/restaurant badges on arrival ready to be scanned. If you have not received your e-ticket please contact the racecourse no later than 48hrs pre event
On entry you will be greeted by a member of the Hospitality & Restaurant Team and directed to your facility
Parking for Owners & Trainers and Restaurant & Hospitality Clients is based in the Main Public Car Park on Legsby Road, sign posted Owners & Trainers Car Parking and Hospitality and Restaurant Parking
Parking for County Ticket Holders and Annual Badge Holders is located within the County Enclosure Car park accessible from both A631 Willingham Road and Legsby Road
Parking for Tattersalls and Lawn ticket holders is located within the Main Public Car Park signposted off Legsby Road
The Lawn Enclosure Picnic Car Park will be open for this raceday. Entry is charged at £5 per car (to be paid on arrival) racegoers must book their racing tickets in advance
Market Rasen Racecourse is operating as a cashless venue including all food & drink outlets.
Food cannot be brought into either the County and Tattersalls Enclosures
A light picnic is permitted within the Lawn Enclosure. Glass and metal is not permitted. Sealed soft drinks may be brought in, alcohol is NOT permitted.
BBQ's are permitted within the Lawn Enclosure but must be elevated from the grass and managed accordingly. BBQ's are only permitted at the back of the Lawn Enclosure for the comfort of other racegoers. Please ensure safe disposal of your BBQ at the end of the day
The Red Rum Bar and Kitchen will be open for this meeting serving hot and cold food options as well as a full bar service
Antonio's Homemade Pizza Cabin is open serving wonderful takeaway,homemade pizza's (vegetarian options available)
Grab and go style food will be available from a range of food outlets. Food purchased from food outlets can be consumed within the bars
If you're looking to upgrade your experience, book into Altior's Restaurant – with packages starting from £83 for adults and £41.50 for children
Market Rasen Racecourse is operating cashless sales throughout all bars including external food & drink outlets
For betting facilities, cash payments will still be accepted although contactless payments are recommended.
A cash machine facility will be available and located within the Information Kiosk located between the Lawn and Tattersalls Enclosure
To prepare for your day, please ensure your phone is fully charged, you have a payment card with you to set up your account and you are aware of how to scan QR codes with your phone; (some older android phones may require you to download a QR code reader – this can be done for free from the Google Playstore)