1 – THE "FAB" BEER!
Our sponsors, Ferry Ales Brewery are joining us once again with a wide range of craft lagers, ales and ciders, including their one-off "Green Imp", made with freshly picked hops less than 24 hours old! The beer marquee will be in the Tattersall's Enclosure again, and beer tokens will be on sale near the enclosure entrance and near the bar!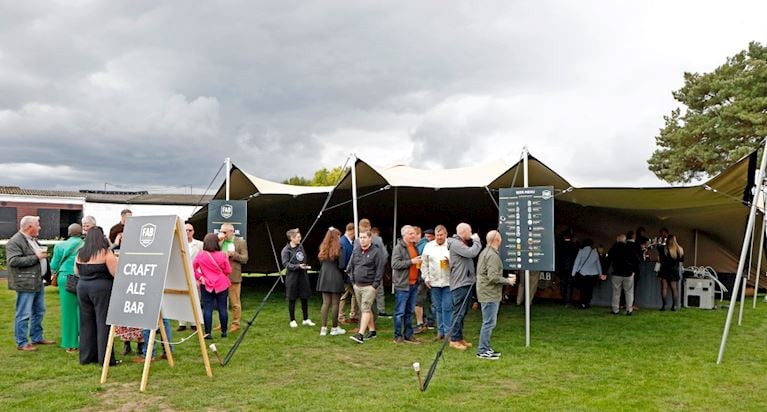 2 – THE RACING!
Our Prelude Raceday celebrates the start of the Jump racing season…ready or not, Winter is coming! With six fantastic horse races planned throughout the afternoon including the feature Prelude Handicap Hurdle, place your bets on who will bring it home!
3 – THE ENTERTAINMENT!
Challenge your mates to see how long they'll last on the rodeo bull, enjoy group challenges on the laser clays, and get stuck into a game of darts or table football…loser buys the next round?! All the entertainment is completely free and will be great fun in between the races!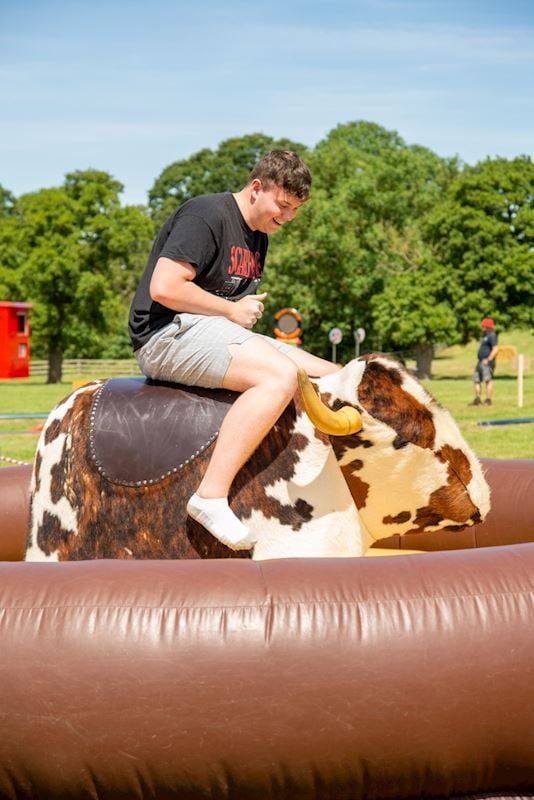 4 – OUR FIRST-EVER PUB QUIZ!
That's right – let's get quizzical! Our online pub quiz will be free to enter on the day, with top prizes for the best team name, and prizes for the most correct answers. Up for grabs are tours around our sponsors' brewery, hospitality here at our racecourse and much more! This is guaranteed to be great fun and we're already excited to hear the hilarious team names!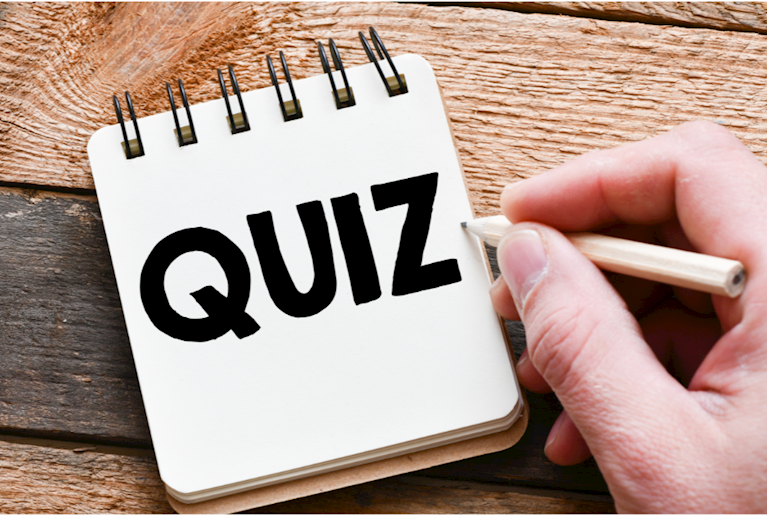 5 – THE NAME A BEER COMPETITION!
If you're chosen as the winner of the Name a Beer competition, you'll get to experience what its like to be a race sponsor for the day! Not only will you get to see the name of your beer on the pump behind the bar and on the menu, but it'll also be used on a race name too! You'll gain access to the parade ring to choose the Best Turned Out horse, and present the winning trophy and prizes to the winning connections. Enter online now!