Today, Aintree Racecourse announces model and actress, Amy Jackson, as the 2019 Randox Health
Grand National Ladies Day ambassador with a series of striking images taken at the world-famous
racecourse.
This year, the three-day Randox Health Grand National Festival runs from Thursday 4th to Saturday
6th April, with Ladies day falling on day two, Friday 5th.
Amy, originally from Woolton in Liverpool, has gone from model and Beauty Queen to the most indemand Bollywood actress on the planet, in addition to starring in TV Series such as Supergirl in the US.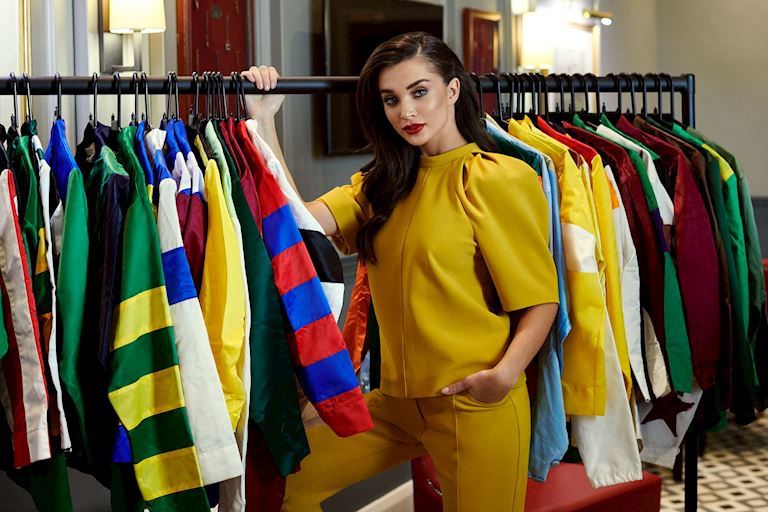 A keen horsewoman, Amy grew up riding horses with her family and has fond memories of the Grand National. The images released today tie into the Festival's theme; 'The World Is Watching' with the event watched by millions of people in 125 countries. With an international career, Amy knows what it feels like to have the worlds eye on her. Amy said: "I'm honoured to be Ladies Day Ambassador, the event is such a huge and important part of Liverpool and being local myself, it makes it even sweeter. I've wanted to be involved with the event for a while so this really is a dream come true for me".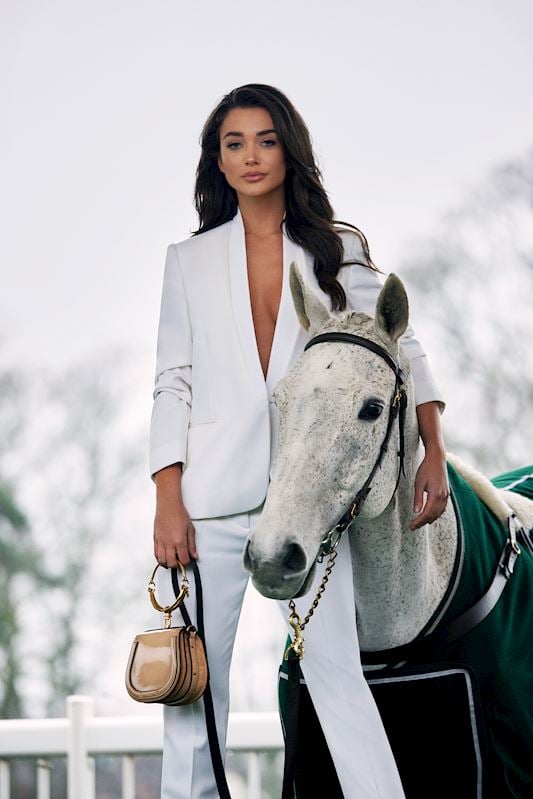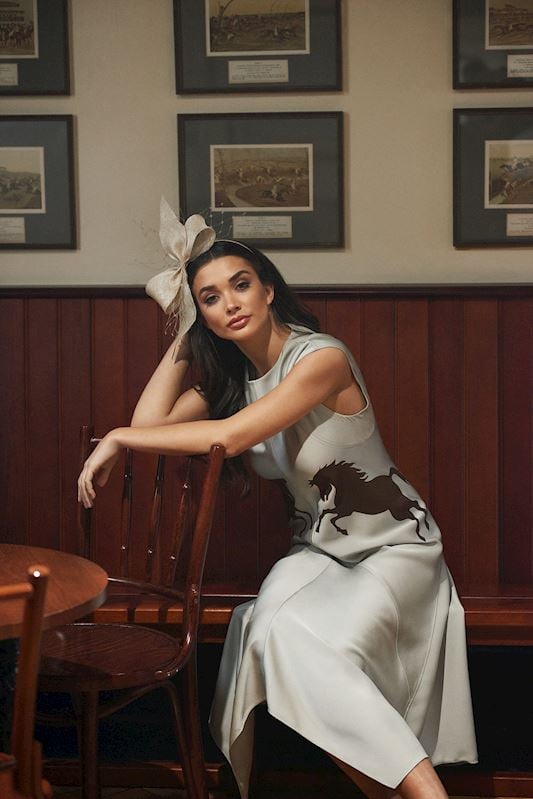 Ladies Day, known as Fabulous Friday, sees a sellout crowd of 50,000 attending, and in addition to world class horseracing on the track, seven races four of which are Grade ones, it is a day for the ladies. For another year, the #FabulousFriday Style Award winner, will leave with a prize worth over £35,000, a brand-new Range Rover Evoque plus activation onsite with Chi Chi London, the new Style Award partner.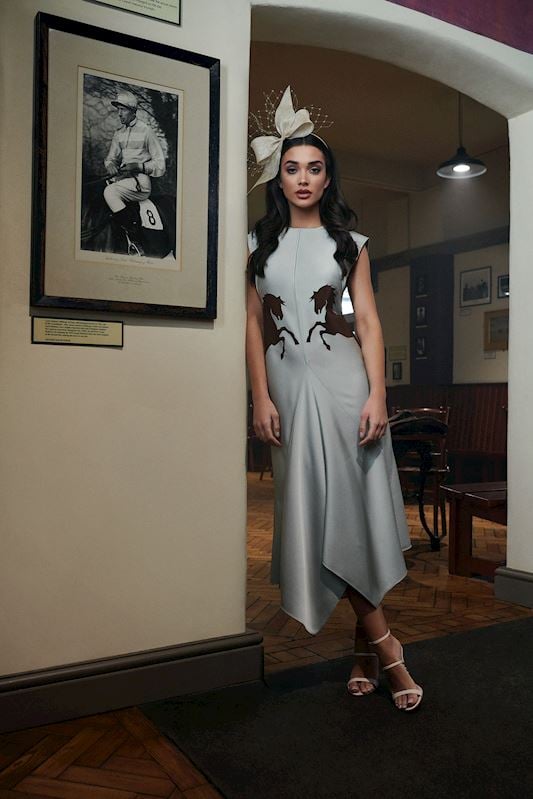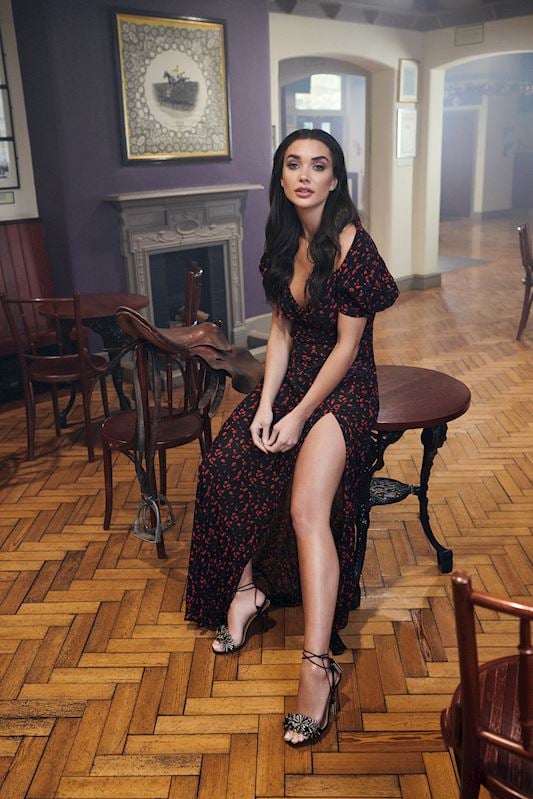 John Baker, Managing Director at Aintree Racecourse said: "We're really excited to welcome Amy to the Aintree family, her ethos is exactly what we are about and we loved having her at the racecourse for the photoshoot. We're really looking forward to Ladies Day especially with Amy and our new Style Award partner Chi Chi, this year is going to be bigger and better than ever before".
The styling for the shoot features both high-end and high-street brands ranging from Chloe and Victoria Beckham to Rat & Boa and Kurt Geiger. The glam squad on the day were all Liverpool girls, Holly on hair, Olivia on make-up and Danni on styling. Amy particularly enjoyed a special guest on set, the 2012 Grand National winner, Neptune Collonges. Amy said "It was so lovely to have Neptune on set with us, he is such a beautiful horse and so well behaved, a true model. It's definitely one of my favourite shots and so special to be in the winners enclosure." The other images were taken in McCoys, an area which is devoted to racing memorabilia, and the 1750 Suite, a luxury hospitality offering at the racecourse.
With a very busy career, Amy spends her time between Liverpool, London, LA. and India but her diary is booked out for Ladies Day on Friday 5th April.
With millions of people across 125 countries tuning into watch the festival globally, the world will well and truly be watching Liverpool and Amy this April.
Behind the Scenes
Take a sneak peak at behind the scenes from our photoshoot with Amy Jackson.