Aintree Racecourse Restaurant
Before, during, or after the races, treat yourself to our first-class range of dining and hospitality facilities.
Choose from one of our hospitality restaurant packages below or visit one of our food stands in the ticket enclosures on the day.
Food Stands and outlets at aintree racecourse
Something for everyone
Our catering options include a diverse range of quality international cuisine. There is a selection of outlets at Aintree, ensuring there's something to suit all tastes.
Soak up the raceday atmosphere and enjoy a selection of international cuisine at The Randox Grand National Festival. Street food units selling everything from hog roast, pizza, curry, carvery, and noodles to the more traditional burgers and fish and chips are available for everyone, alongside a mobile Costa coffee unit.
During non-Grand National meetings, a smaller selection of food outlets are available.
For a special treat, head to the Moet et Chandon Champagne Bar and choose from a delicious array of deli sandwiches, a 'hot dish of the day', as well as champagne, wine and a selection of bottled drinks. Costa coffee is also served from this bar. Or try the first floor of the Princess Royal suite where a seafood and champagne lounge operates with deli sandwiches and soft drinks also available.
Please contact us directly for further details if you would like to book for one of these areas during race fixtures. Badges may be necessary and the areas may not be open for all who purchase a standard ticket.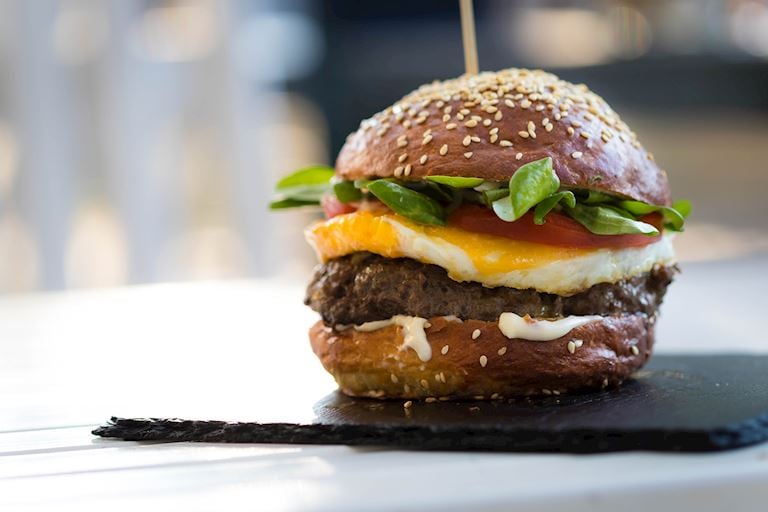 Upgrade your day to hospitality