Save money, book together!
Booking for 10 or more people will save you money and we have some fantastic group ticket offers and packages available for that memorable afternoon, evening or day at the Races!
To start planning your group event contact us:
Our dedicated Jockey Club Groups team will work with you to plan your perfect day at Aintree Racecourse.
Advice on a variety of different options, ticket packages and tailor-made group packages to include a base for the day and food and drink options.
A wide range of group options and upgrades including ticket packages, private bar areas and food & drink ideas.
We will make a note of your ticket allocation while you arrange your group
We can keep an eye on availability whilst you collate numbers and agree a booking date with you
You can add additional tickets at the same group rate with no additional charges
One point of contact throughout your booking with an experienced Groups Sales Executive
Rewards 4 Racing points added to your account, saving you money when you go Racing! www.rewards4racing.com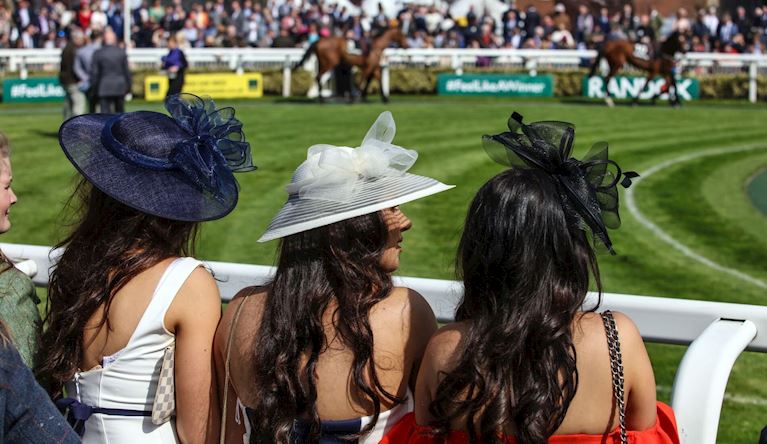 GROUP TICKET OPTIONS
We have a range of ticket options and enclosures to suit all group types. Dress up or keep in informal, either way group discounts are available and tickets start from £20 per person.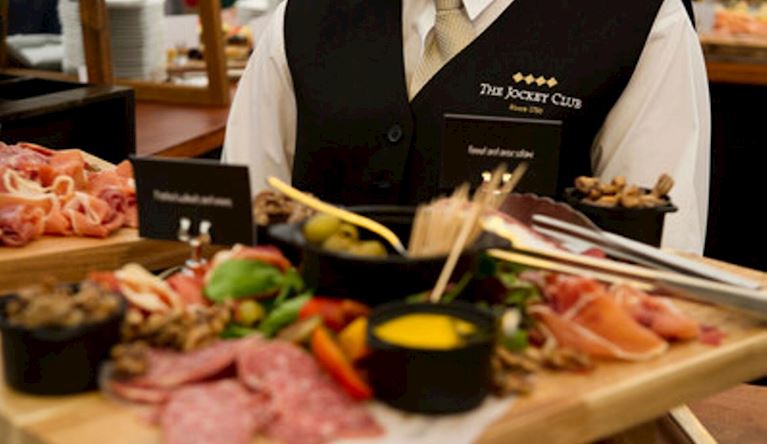 GROUP TICKET PACKAGES
Add something extra for your group and along with your entry ticket, include food and drink vouchers, betting vouchers and a racecard to get you started for your racing event.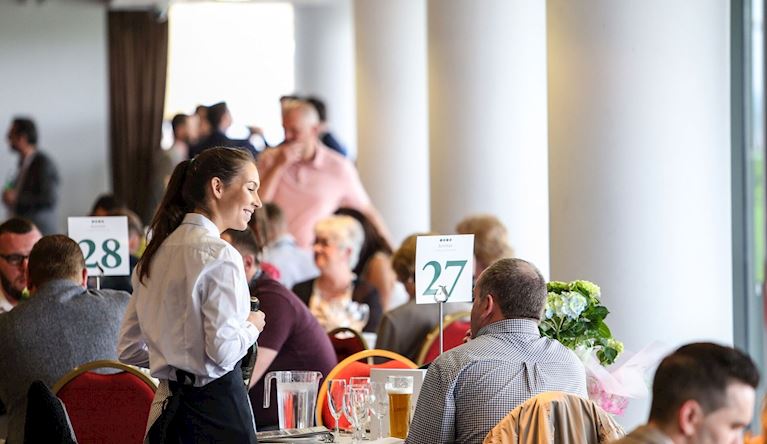 GROUP UPGRADE AREAS
We have a variety of options to get your group together during the racing, with access to a private or shared facility, bar, seating and betting facilities. Contact us to discuss ideas for your group event.
Further benefits and offers are also available, including discounts for groups 40+, just contact us for more details. Please note these will not apply for the Grand National.
GROUP PACKAGE UPGRADE IDEAS:

Champagne 200 Lounge – ideal for those wanting a bit of luxury. The Champagne 200 Lounge offers admission into the racecourse, a glass of champagne voucher and a racecard voucher. There is also musical entertainment within the lounge to give that little added entertainment to your day!
Princess Royal Seats & Gallery – this area offers a close view of the closing stages of every race. Seafood & Champagne outlets say open an extra hour after the last race. It includes a general admission ticket with reserved seating.
Planning your booking for 2020?
We can help get you started early with dates, group discounts and upgrade package ideas. Contact the team now to start organising!
How to book?
To start planning your group event contact us on 03447 489201 or email groups@thejockeyclub.co.uk
*Racecourse and date exclusions apply; all group tickets must be booked in advance.

*Details above exclude Grand National for more details for groups visit: https://www.thejockeyclub.co.uk/aintree/events-tickets/grand-national/
Exclusive Group Transport Offers
To make group planning easier, we have some exclusive offers with our transport partners National Express and The Kingsferry.
Contact us for your special offer code giving you 15% off all of your coach and minibus requirements. https://www.thekingsferry.co.uk/

*Offer excludes the Grand National