LADIES DAY STYLE AWARD JUDGES ANNOUNCED FOR THE 2019 RANDOX HEALTH GRAND NATIONAL FESTIVAL
Aintree Racecourse is delighted to announce a fantastic 2019 Ladies Day Style Award judging panel featuring ITV Racing stylist, Sarah Kate Byrne, Jay Hynd from the Guide Liverpool and a representative from the official Style Award Partner, Chi Chi London.
For another year, the #FabulousFriday Style Award will be offering a prize worth over £35,000, a brand new Range Rover Evoque as well as a year's supply of Chi Chi London dresses.
ITV's Sarah Kate Byrne is a stylist with a penchant for all things vintage and has a wealth of experience in styling both men and women; most notably, ITV Racing presenter Francesca Cumani. Sarah is an expert in sourcing one-of-a-kind pieces and coordinating unique looks, she teams the contemporary with the classic seamlessly.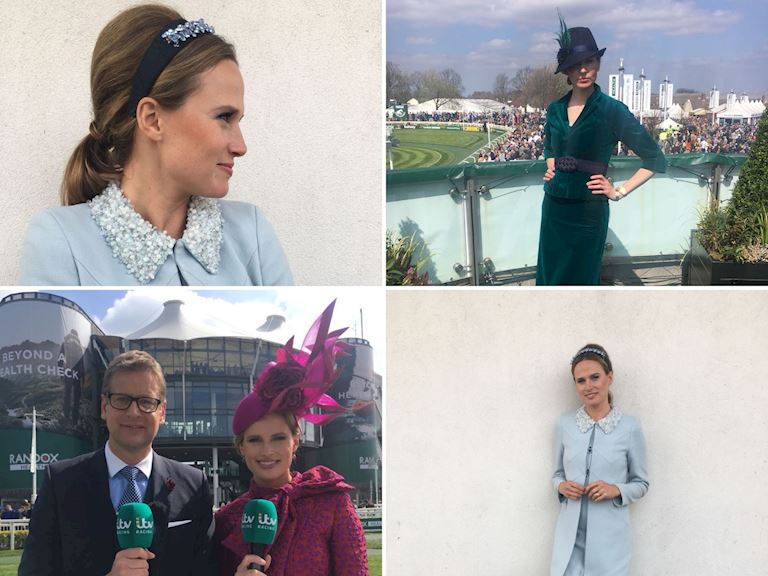 Sarah Kate Byrne said "I am absolutely thrilled to be judging the 2019 Style Award. It is a pleasure to be involved as part of the judging panel".
In addition, Aintree Racecourse is also pleased to announce The Guide Liverpool have become the Style Award media partner for this year's event.
Managing Director of The Guide Liverpool, Jay Hynd said "Liverpool has just got it when it comes to style, and Ladies Day is the one day of the year were we definitely don't hold back. I'm thrilled to be a judge for this year's Style Award and we are excited at The Guide Liverpool to team up with Aintree to bring people even more Ladies Day and Grand National action as it happens from off the course, across the three days. What I love about the Style Award is that it is literally open to anyone. I'll be looking for a lady, or a lad who stands out from the crowd, goes against the grain and adds their own unique twist."
The Randox Health Grand National Festival runs from Thursday 4th to Saturday 6th April, 2019, with Ladies day falling on day two of three. With millions of people across 125 countries tuning into watch the festival globally, the world will well and truly be watching Liverpool this April.
John Baker, Managing Director of Aintree Racecourse said: "We're thrilled with the 2019 Style Award plans and delighted with our judging panel. Ladies Day is fabulous day in the North West's social calendar that really showcases the fantastic personality of the people of Liverpool through their styles and the way they dress. It is set to be even bigger and better this year - we cannot wait for you to see what we have on offer this year."