Aintree Racecourse is delighted to announce Mersey Beatles will be headlining Grand National Thursday at the Randox Health Grand National Festival on Thursday 4th April.
The Mersey Beatles will be performing in the Aintree Pavilion from 17:30, after the days racing, performing some chart topping hits from the legendary Beatles.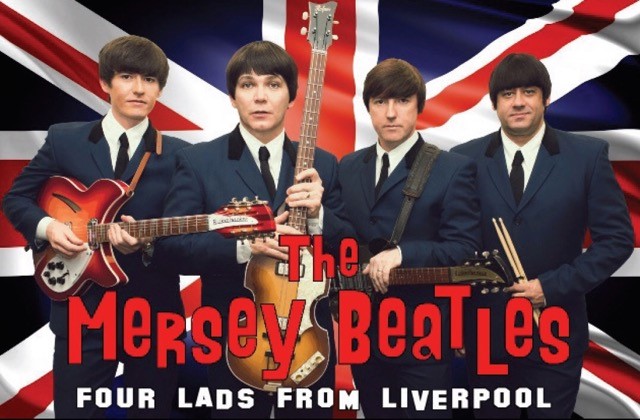 The Mersey Beatles were the resident Beatles tribute band at The Cavern Club in Liverpool for 10 years from 2002-2012 and became the first Beatles tribute band to have played at the Cavern more times than The Beatles.. Having made a 12 month return in 2014 the boys left their residency at the world's most famous club once again to tour the world including the USA, Europe, Asia & Australia.
The Mersey Beatles are childhood friends who grew up in Liverpool. Steven Howard, Mark Bloor & Brian Ambrose (Paul, John & Ringo) attended secondary school together in the city. Craig McGown completes the line up as George. Tony Cook, another friend from Liverpool, is the 5th Mersey Beatle. The Mersey Beatles love of Beatles music shines through in every performance & together they capture the Beatles sound 100% live.
John Baker, Managing Director of Aintree Racecourse, said: "Delighted to announce The Mersey Beatles to headline Grand National Thursday to play a whole host of classics from one the most successful ever bands in history. Grand National Thursday is a day where we celebrate the very best of Merseyside, so The Mersey Beatles will tie in perfectly. In addition to The Mersey Beatles, Grand National Thursday promises to be an excellent day with four grade one races, one of only three days in the racing calendar - we just can't wait until April!'