The Jockey Club today launches an unprecedented "My Stake For Their Sake" campaign, encouraging millions of Randox Health Grand National fans to donate what they would have wagered on this year's race to help raise vital funds for the NHS.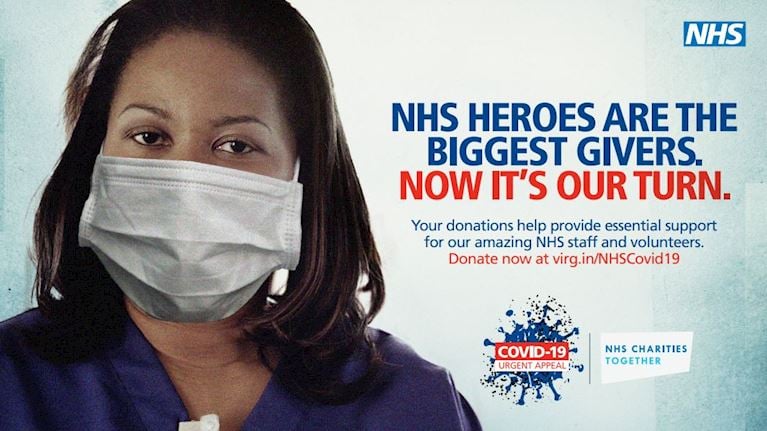 The initiative invites those who enjoy an annual flutter on the world's greatest steeplechase at Aintree Racecourse to contribute their 'stake' to NHS Charities Together through Virgin Moneygiving.
Those who donate can also encourage others to do the same by using the #MyStakeForTheirSake hashtag on all social media, highlighting the life-saving work carried out by staff and volunteers during the coronavirus pandemic.
Ellie Orton, CEO of NHS Charities Together, said:
"We're thrilled to receive this support for the NHS. We're living in an unprecedented time where people coming together like this makes a huge difference. We're so proud and in awe of NHS staff and volunteers as they work tirelessly to save lives and we want to ensure their wellbeing is paramount too. Let's hope we can raise as many funds as possible to ensure we can support NHS staff and volunteers who are putting themselves on the line every day for us all."
The Jockey Club is the UK's largest commercial organisation in British Racing and stages The Randox Health Grand National.
Dickon White, Regional Director of Jockey Club Racecourses North West, said:
"We're delighted to come together to help to raise crucial funds for the NHS by encouraging Randox Health Grand National fans to donate their usual bet to NHS Charities Together. Our amazing NHS staff and volunteers are working tirelessly to care for COVID-19 patients and we want to do our bit to show our gratitude and let them to know that racing is behind them. We're obviously extremely disappointed to have to cancel the Randox Health Grand National this year, but we can all get behind this cause much the same as people get behind the National each year."
Donations can be made by visiting NHS Charities Together's Virgin Moneygiving page and further information about NHS Charities Together can be found at https://www.nhscharitiestogether.co.uk/.
The initiative is launched just 24 hours after The Jockey Club announced it will donate 10,000 tickets to the NHS and social care sector in Merseyside for the first day of the 2021 Randox Health Grand National Festival at Aintree Racecourse.
The day, which is due to take place on Thursday 8th April 2021, will also be re-named Liverpool's NHS Day in honour of the dedicated NHS staff and volunteers across Merseyside who are working tirelessly to care for COVID-19 patients.
In recognition of the hard work and commitment of carers who are providing support for vulnerable people in the community through this crisis, The Jockey Club will ensure professional carers from the social care sector will also benefit from the initiative.