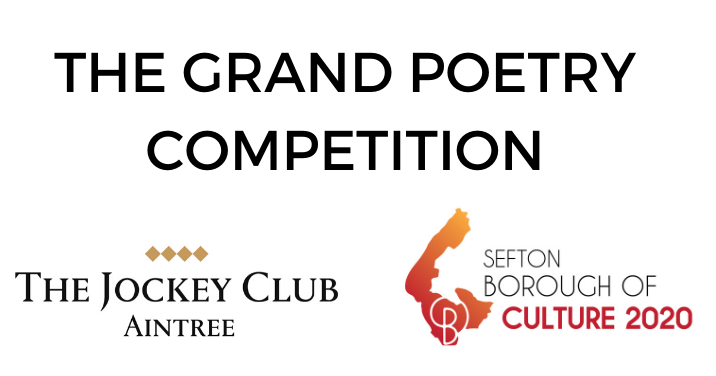 Young budding poets across the Liverpool City Region with time to spare due to the unfortunate Coronavirus outbreak are being asked to get creative and tell us what they are missing through the art of poetry.
Aintree Racecourse has teamed up with Sefton's Borough of Culture year to launch the Grand Poetry Competition with some fantastic prizes on offer for the winners.
As the Randox Health Grand National meeting has been cancelled, along with most other sporting events, Sefton as a borough will miss the world-famous racecourse being in the global spotlight.
Aintree Racecourse had already commissioned local poet Amina Atiq to write "A Love Letter to My City" linking the event to the city region for Liverpool's Day. Gaining inspiration from this, children at home or still in school are being asked to write their own poems and enter the Grand Poetry Competition.
The poems' subject should be something or someone they love, miss, find amazing or even just help out with. Children should handwrite and decorate a poem (max 200 words) then email Aintree Racecourse a photo or scan of their work to GrandPoetry@thejockeyclub.co.uk. Please make sure you include the childs full name and age in the email.
They are also encouraged to post or email what they have written to the subject of the poem as well.
Entries will be in the 4-8 years-old, 9-12 years-old and 13 years and above categories and winners will win family tickets to Aintree Raceourse's Family Day in October and Liverpool's Day or Grand National Day in 2021.
Mayor of Sefton, Cllr June Burns, said: "Due to the unfortunate outbreak of Covid-19, most of our Borough of Culture events have rightly been suspended and many school children are now based at home.
"While we want everyone to remain safe at home or at school, we also want school children of all ages to use the time creatively and write a short poem about what they miss or love during this difficult period.
"While the borough will miss the Randox Health Grand National taking place, writing a poem can act as a way for young people to get creative, become positive and express how they feel during our Borough of Culture year. We appreciate this is a very difficult time, but we are all in this together as one big community."
Rose Paterson, Aintree Racecourse Chairman, said: "We were deeply saddened to cancel the Randox Health Grand National Festival for 2020 because of the battle against coronavirus. We are proud to be part of the community ourselves and know first-hand of its unique spirit and strength—it helps to make the Grand National one of the world's great sporting events.
"Therefore, we're committed to do our bit to support people in the community and one of the ways is to work with Sefton Borough Council to launch the Grand Poetry Competition in their Borough of Culture Year, to provide some light relief for the children at a difficult time."
Judges for the competition include Aintree Chairman Rose Paterson, poet Amina Atiq and Cllr June Burns, Mayor of Sefton.
Poet Amina Atiq added: "I am delighted to be judging The Grand Poetry Competition 2020. In these difficult times, encouraging our children to be creative, to think and challenge is needed more than ever."
Poems need to be submitted to GrandPoetry@thejockeyclub.co.uk. Please make sure you include the childs full name and age in the email.
Follow @Sefton2020 on both Twitter and Facebook.