On Sunday 23 October, Aintree Racecourse hosts Countryside Day featuring a charity race in aid of the Countryside Alliance Foundation. Winner of the Warwick Air Ambulance Charity Race and Jockey Club employee, Molly Dingwall is ready to ride her second charity race aboard another Gordon Elliott horse.
Molly grew up in Pontfadog, a rural village in the Glyn Ceiriog Valley, North Wales. Her love for horses began at a very young age when she started hunting at the age of 9 on her first pony named Punch. She was a member of the Sir Watkin Williams Wynn Hunt Branch of the Pony Club for over 10 years and then moved to Perth in 2014.
Molly joined The Jockey Club North West team in November 2015 as a Regional Business Development Executive having previously worked at Perth Racecourse for 1.5 years. In May 2016, Molly won her first Charity Race aboard the Gordon Elliott-trained Dove Mountain for Air Ambulance and now she is looking to ride another Gordon Elliott horse in a months' time in aid of The Countryside Alliance Foundation.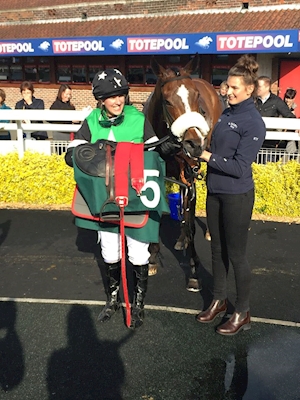 Molly Dingwall said: "I can't wait to ride my second charity race, especially for the Countryside Alliance Foundation.
"I am nervous to compete against some great riders but it is also a privilege to be on the start line with a previous Grand National winner. Fingers crossed the home advantage and the support of Gordon Elliott helps!"
Eight other fundraisers will attempt to beat Molly Dingwall including a post Grand National winner Ryan Mania.

27-year-old Ryan Mania who won the 2013 Grand National aboard Auroras Encore, will return to the scene of his victory, Aintree, to race in the Charity race. Now, huntsman and joint master of the Berwickshire hunt, Ryan has come out of retirement to ride in the race.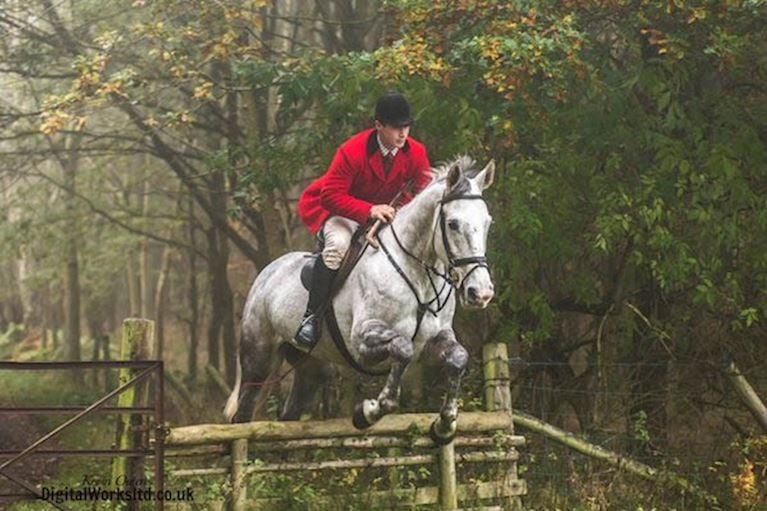 Charles Clark: A joint master and huntsman of the Holderness hunt in Yorkshire, this will be his first charity race, but Charles has some racing experience. His mother trains point-to-pointers and he rides out on the gallops each day – work permitting. He last raced five years ago, and has ridden round Wetherby a few times in hunter chases.
David Redvers: Bloodstock agent David's clients include the Qatari Royal Family – so he should be able to find a good horse for the race. He is also a joint master of the Ledbury hunt and recently took part in the 1,000km Mongol Derby.
Oliver Dale: Oliver is huntsman and a joint master of the Ludlow hunt. He last rode in a charity race around nine years ago and is looking forward to racing at Aintree.
Richard Tyacke: A joint master and huntsman of Sir Watkin Williams-Wynn's hunt (the Wynnstay), Richard has not raced before. He hopes to borrow a horse from trainer Oliver Greenall in Malpas or Warren Greatrex in Lambourn.
Polly Portwin: Polly is hunting editor for Horse & Hound magazine and a former senior master of the Bicester with Whaddon Chase. She was fourth in our charity race at Aintree in 2011 and hopes to get her hand in again in the run up to this race by riding out for Alan and Lawney Hill in Oxfordshire.
Tessa Dollar: Intermediate eventer and showjumper Tessa has never raced before but can't wait to ride at Aintree. She said: "It's just amazing – I feel very honoured and privileged to be racing at Aintree – especially against Ryan!" A lifelong supporter of the Beaufort, she now hunts with the Wynnstay and hopes to borrow a horse from Oliver Greenall.
David O'Brien: David hunts with the Cheshire.
Countryside Day is set to be a day full of fun and excitement for all the family. Off the track, there will be plenty of rural and wildlife entertainment to enjoy including Pony Rides, Quack Pack display, Laser Clay displays, Ferret and Falconry displays as well as a family farm area. Working in partnership with The Countryside Alliance, Aintree will also play host to a Trade Fair on the day with local exhibitors.
Gates open at 10.45am. The Countryside Alliance Charity Race is at 11.45am and the first race is 2.10pm. For tickets and more information, head to the website Aintree.thejockeyclub.co.uk or by calling 0344 579 3001