Randox Health is delighted to sponsor this year's Becher Chase. The £145,000 Randox Health Becher Chase is the centrepiece of Becher Chase Day at Aintree on Saturday 18th November. And this thrilling day of racing over the famous fences signals the countdown to the world's most iconic steeplechase – the Randox Health Grand National.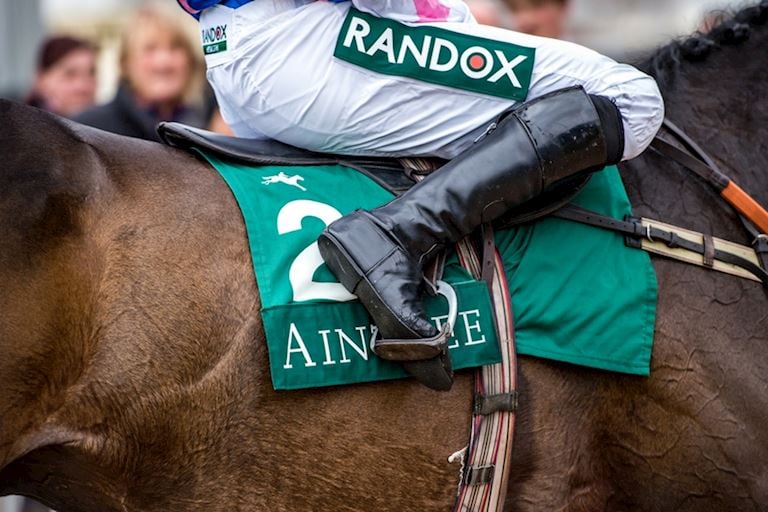 We're proud to call Aintree Racecourse and Liverpool a home-from-home and that's why we're bringing our latest state-of-the-art Randox Health clinic to the city in 2018. Our clinics currently serve London, Holywood and Crumlin but from 2018, people in Liverpool and its surrounding areas can avail of our world-leading health screenings for themselves.
Founder and Managing Director of Randox, Dr. Peter FitzGerald, said:
"We're delighted to sponsor the Becher Chase, which year-on-year is becoming a more prominent day in the racing calendar for high-calibre horses to compete. With the ongoing work being done by the team at Aintree, that's no surprise. Aintree is a spectacular course and though we will obviously miss the return of One For Arthur, having an open field as we begin the run up to the most exciting race in the whole calendar – the 2018 Randox Health Grand National - will add an unexpected frisson for racing fans.
"Our commitment to Liverpool of course includes the health of the people in this city and beyond, and so we look forward to opening our flagship clinic in Exchange Station in 2018. The next revolution in healthcare is focused on preventing illness, rather than managing sickness. Randox Health has the world's most advanced health screening programmes, and uses patented blood science technology to identify the earliest warning signs of illness. It's our aim to ensure people can live healthier for longer and love the life they lead."
What we offer is revolutionary. Imagine a world where sickness is prevented rather than managed. A world where health risks are pin-pointed early and controlled with lifestyle changes before they become a major life concern and a world where you can view the most precise and up-to-date health analysis report available. At Randox Health, our health screening programmes assess up to 350 individual elements of your body – the largest number of tests in a single programme available on the global market. Think of it as an 'MOT' for the whole body, constructing a comprehensive picture of your current health and arming you with the knowledge to manage your future health.
Our programmes can be carried out at any of our clinics, including Liverpool in 2018, or our mobile clinic service can be arranged to visit you at home or work. We also offer specialised testing which targets specific areas such as our coeliac autoimmune disease test or genetic cardiac risk prediction test. We have also developed the UK's most comprehensive STI-test-at-home kit, Confidante, which tests discreetly for ten of the most common sexually transmitted infections from the privacy of your home.
Randox Health is the public-facing division of diagnostics company Randox. Established in Co. Antrim in 1982, Randox works across a range of settings, including hospitals, clinical, research and molecular labs, food testing, forensic toxicology, veterinary labs and life sciences, with offices and distribution centres in over 145 countries.
Every year over 370 million patients are diagnosed using Randox technology as over 20% of the world's major laboratories currently use Randox products. We have more new tests in development than any other diagnostic company, and the unique patented Randox BioChip Array Technology is the world's only diagnostic grade biochip, allowing quicker and more accurate body sample results.
Therefore, you can rest assured that when you book in for your full body screening with Randox Health, your health is in the safest, most technologically-advanced hands on the planet. Each programme lasts twelve months and includes repeat testing and private consultations with a Randox Health expert.
Find out more about our health programmes here
Tickets for the 2017 Randox Health Becher Chase raceday are available to purchase by calling 0344 579 3001.
Racegoers can also buy tickets directly from the sales office at Aintree Racecourse. Hospitality packages are currently available to purchase, please call 0151 522 2911 for more information.