inal preparations are underway for our sponsors to open their flagship health screening clinic in Liverpool city centre.
The much-awaited Randox Health Liverpool clinic is opening its doors in early 2018. For the first time, its advanced health screening programmes will be available in the newly developed Exchange Station, on Tithebarn Street.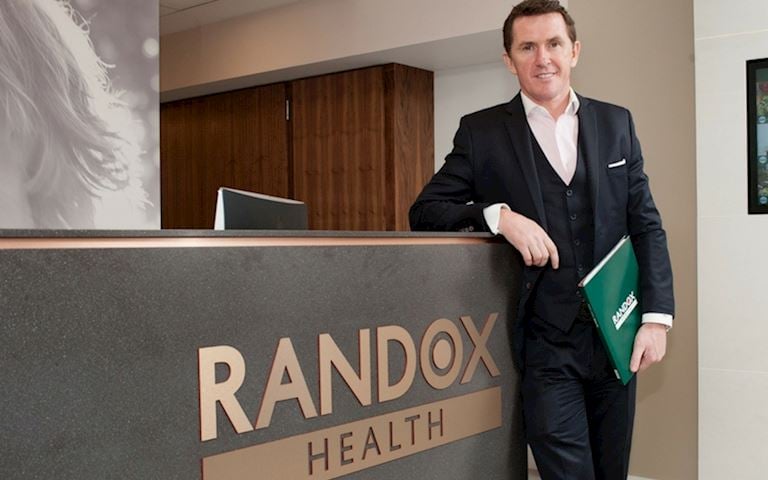 Driven by the ambition of empowering people to live healthier lives for longer, Randox Health has developed incredibly sensitive diagnostic technologies that are able to identify pre-disease in conditions such as heart disease and diabetes.
After his retirement from racing, the legendary Champion jockey Sir AP McCoy came to Randox Health for a routine check-up, and discovered he was showing signs of pre-diabetes. Because it was discovered before it became a problem, AP is making make simple lifestyle changes to secure his future health.
"We all have our own health concerns and what we set out to do is simply tell you what they are, so you can take steps to protect your health," says Randox Health's founder Dr Peter FitzGerald. "Prevention is better than the cure: in life, some truths really are that simple."
Around 5% of the world's population is diagnosed using a Randox product every year, and it is continually investing in its expansive R&D programme to develop new ways to identify health concerns.
As well as three comprehensive health screening programmes – the EveryWoman, EveryMan and Signature – Randox Health offers specialised testing on its own or as part of a package. They include genetic tests, fertility support, hormonal health, heart health, coeliac autoimmune testing and a range of home-testing kits.
With specialised testing starting from £50, and the full health screening programmes from as little as £40 per month, securing your future health has never been simpler.
To book your test today, or purchase a gift card click here