Global pop star Melanie C will unleash plenty of 'Girl Power' when she leads a sensational 'Party In The Paddock' at Carlisle Racecourse's annual Ladies Night.
Spice Girl, Number One solo artist and acclaimed West End Star, Melanie will perform a not-to-be-missed post-racing DJ set on Monday August 6. Tickets are on sale now.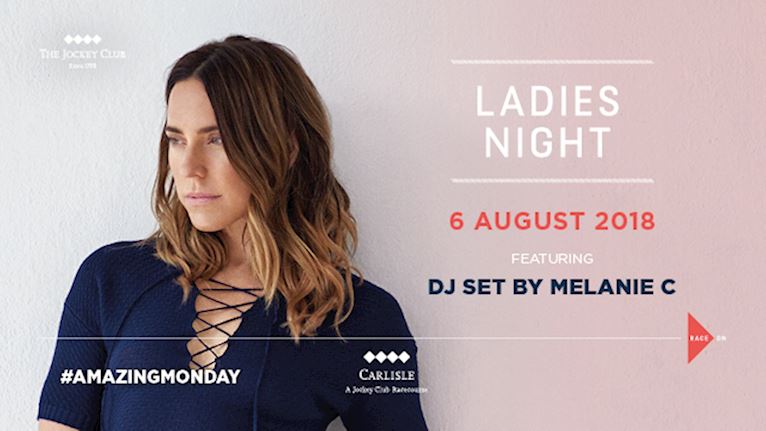 Ladies Night sees Carlisle proudly host the UK's only all-female jockey race meeting as Cumbria's premier racecourse once again celebrates women in racing.
On top of a day of top quality flat racing on the track, the event is an ever-popular fixture in Cumbria's social calendar oozing chic style, glamour and fun.
And Melanie is promising a hit-packed DJ set that will get the whole course dancing.
Melanie said: "I'm a North West girl myself and I know how much this part of the world loves a party so I will pack my set with tracks that will get people on their feet. We are going to turn that paddock into a huge dancefloor!
"I love the fact Carlisle Racecourse celebrates women in sport by hosting the UK's only all-female jockey race meeting. It's great to see such dedicated sportswomen championed and celebrated in this way.
"So, it's fair to say it's going to be a day and night full of Girl Power – both on and off the track. I can't wait for this!"
Carlisle's Ladies Night is at the forefront of promoting women in racing. 2016 saw the introduction of the Jockey Club North West Development Award for female jockeys.
The unique £20,000 award is presented to the jockey who rides a winner at Carlisle on August 6 and then goes on to win the Ladies' Trophy Handicap Stakes at Haydock Park.
The award provides an opportunity to support individual development requirements for female jockeys whether that be help with extra tuition or course fees.
Molly Dingwall, Jockey Club's Group Trainee General Manager, said: "This is going to be a sensational event both on and off the track.
"Given this hugely popular fixture is all about celebrating, empowering and promoting women in racing, in Melanie C we have the perfect person to lead our post-race Party In The Paddock. After all she and the Spice Girls gave the world Girl Power!
"We know this is going to be a truly amazing day and night for ladies everywhere and we cannot wait to welcome you here."
Tickets for Ladies Night are on sale now. Gates open on Monday August 6 at 2.30pm. First race is 5.30pm. Melanie C's DJ set will start after the last race at 8.30pm.