Calling all superheroes – WE NEED YOU!
Carlisle Racecourse has teamed up with Jigsaw – Cumbria's Children's Hospice – to host a very special race on Easter Saturday, March 31.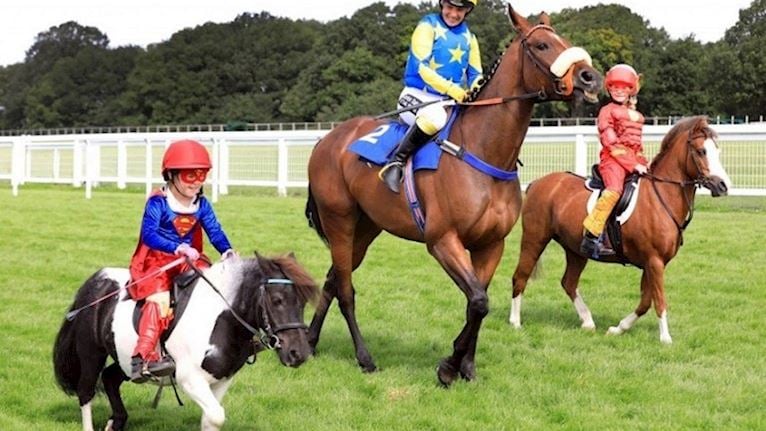 Prior to horse racing commencing on the course's annual family fun day, superheroes of the two-legged variety will be welcomed onto the famous Cumbria track to take part in The Superhero Stakes – a special, all-human half-furlong (100 metre) dash.
All proceeds raised by competitors – who can be of any age or running ability – will go to Jigsaw which provides day-to-day care, support and activities for children and young people living with a life limiting illnesses.
Superhero fancy dress is certainly welcomed but not essential for all runners. We just need you to bring your amazing super powers to help such a deserving cause!
There will be prizes for the fastest superhero home (both adults and youngsters), best fancy dress and best superhero pose as you cross the line – complete with full race commentary by our race day announcer.
Molly Dingwall, Jockey Club's Group Trainee General Manager, said: "Our Easter weekend meeting here at Carlisle is always hugely popular with families and this year we are going with a superhero theme.
"We have lots of entertainment, fun and games lined up and, this year, we wanted to do something really special.
"The Superhero Stakes will be a really fun race. All entry fees will go to Jigsaw which is such a wonderful charity and one that does amazing work for young people and their families.
"So, come on down, be a superhero for the day and do something really special for this fantastic charity."
Entry for the Superhero Stakes is £10 per adult and free for under-17s. All money raised, together with any sponsorship will go to Jigsaw.
For entry details and sponsorship forms visit www.jigsawhospice.org
Chris Bray, Head of Marketing at Eden Valley/Jigsaw, said: "Jigsaw is the only children's hospice in Cumbria and provides vital support to children and young adults with life limiting illnesses. Our dedicated team of highly trained staff provide both medical and emotional care to the children and their families and ensure that they live their life to the full, surrounded by fun, laughter and love.
"The SuperHero Stakes are a great way to fundraise for Jigsaw and have a lot of fun too – we look forward to seeing lots of Superheroes on Easter Saturday where everyone will be a winner."
Together with the Superhero Stakes, there will be a host of fun activities for all the family at the racecourse on Easter Saturday including a zip wire, climbing wall, super-hero mask workshop and a fun photo booth.
The next race meeting at Carlisle will be on Thursday March 8th, 2018.
Adult tickets for all race meetings are £14.00 (in advance) or £17.00 (on the day). All under 18s get in free when accompanied by an adult.
Tickets for Paloma Faith's concert after racing on Saturday July 7th are on sale now.