Carlisle Racecourse has teamed up with the News & Star to find and celebrate North and West Cumbria's Most Amazing and Inspirational Lady.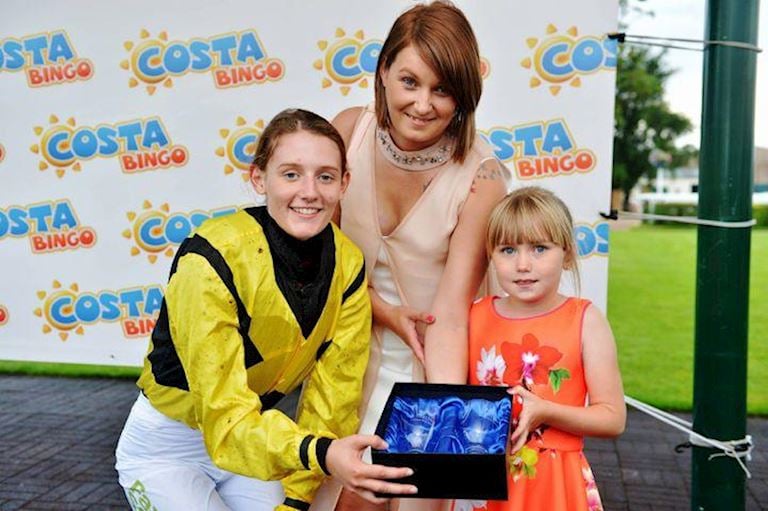 On Monday August 6 Cumbria's premier racecourse hosts its Ladies Night race meeting – Carlisle's most gloriously stylish sporting event of the year.
Along with the high fashion and fun in the paddock – which this year features a post-race party hosted by Spice Girl Melanie C – the day is the UK's only all-female jockey race meeting.
Ladies Night famously honours inspirational women in sport so the Racecourse wanted to celebrate the achievements of an Amazing and Inspirational local lady… by naming a race in her honour!
This special female could be an unsung hero, a volunteer, a carer, someone who goes the extra mile for their loved ones and community, a youngster who has overcome the odds or whose dedication has seen them reach the top of their sport – in short, someone whose amazing acts Inspire others.
Last year, young Darcie Safill had a race named in her honour after she was nominated by her family. The seven-year-old Workington schoolgirl saved her mum Hayley's life after she suffered an epileptic seizure.
Darcie was the guest of honour and she presented the winning jockey with a prize following the News & Star Amazing Lady Darcie Saffill Handicap race.
The News and Star asked its readers to nominate an Amazing Lady they know.
A panel of judges are now looking over the nominations and one special lady will have a race named in her honour and will get to enjoy a VIP day at the races.
Watch this space!