Carlisle Racecourse is delighted to announce it has been named as a Finalist for the prestigious Showcase & Awards, hosted by the Racecourse Association (RCA).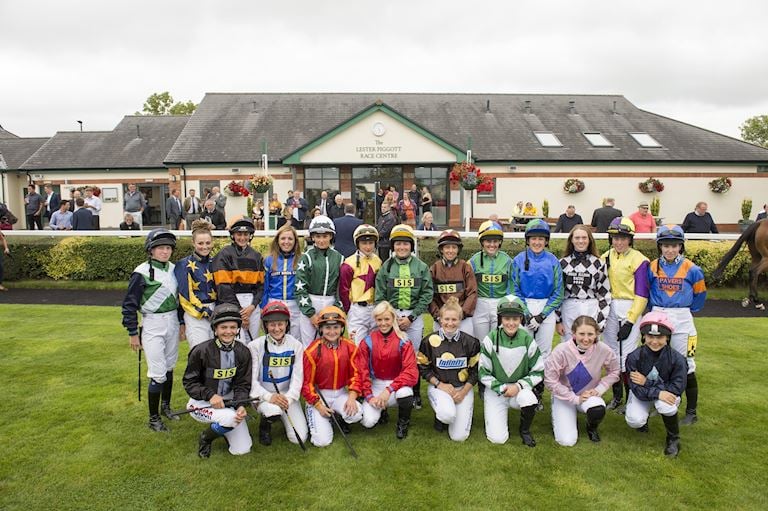 The Showcase & Awards is the marquee event of British racecourses that annually celebrates first class customer experience in partnership with Moët Hennessy, Racing Breaks, Racing Post and Great British Racing.
Carlisle Racecourse has been listed as a Finalist in the Events category following its hugely successful Ladies Night meeting in August. From the five Finalists the winner will be revealed at the Showcase & Awards ceremony on Thursday 8th November at Aintree Racecourse.
The Events award celebrates superb events that provide memorable days out and attract new customers to racecourses. Entries were asked to demonstrate a defined strategy and excellence in execution, along with a clear link to the racecourse brand and encouragement of return visits.
Molly Dingwall, Carlisle Racecourse's General Manager, said: "We are delighted to have been shortlisted for such a prestigious award.
"Our Ladies Night – the UK's only all-female jockey race meeting – is a unique event in the UK sporting calendar and we are rightly proud Carlisle leads the way in promoting and celebrating female jockeys.
"Together with the action on the track it is a really enjoyable social occasion when so many people dress up in their finery and enjoy a brilliant day at the races.
"Being shortlisted for the Showcase & Awards is testament to the team here at Carlisle who work so hard to make sure Ladies Night is a brilliant event for Cumbria."
Caroline Davies, RCA Racecourse Services Director, added: "I am thrilled for Carlisle Racecourse for their success in being named a Finalist at the 2018 Showcase & Awards.
"It is one of the most exciting times of year to see the Showcase submissions go before the judges to demonstrate the care and attention given to enhancing the race day experience
"I extend my congratulations to the team for their hard work in securing this achievement as one of our Finalists wish them the best of luck ahead of the Awards ceremony at Aintree Racecourse on Thursday 8th November."