Carlisle Racecourse is to celebrate the service and dedication of our Armed Forces by offering servicemen and women free entry to a special race meeting.
Cumbria's premier racecourse is hosting a Remembrance Day meeting on Monday November 11th.
And as a special thank you to members of the Armed Forces, all veterans and serving personnel will receive free entry on the day.
The offer is also extended to members of the Royal British Legion who do so much to help provide lifelong support to serving and ex-serving personnel and their families.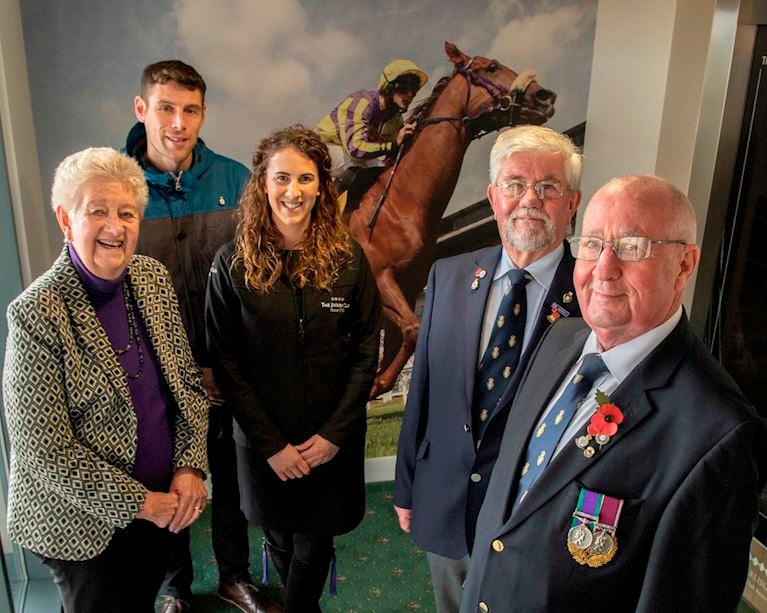 Molly Dingwall, general manager at Carlisle Racecourse, said: "We are very proud to show our support for our servicemen and women.
"With this annual race meeting falling on arguably the most symbolic day for our Armed Forces, when we remember those who have given so much for our country, we wanted to do something to say a very special thank you.
"Many serving personnel and veterans will be attending Armistice Day events around Cumbria in the morning on November 11th and we would be delighted if they are able to join us afterwards for an afternoon at the races on us."
To receive free entry, guests simply need to bring a form of military or veteran photo identification along with them. Accepted forms of military ID include:
For serving personnel: A Valid Military personnel card/MOD card, Rewards for Forces ID Card, Band of Brothers Card or Defence Privilege Card.
For veterans: A leaving certificate, proof of War Pension or Armed Forces Compensation, Rewards for Forces ID Card, Band of Brothers Card or Defence Privilege Card.
Royal British Legion members simply need to bring their membership card.
Carlisle City Cllr Elizabeth Mallinson, Portfolio holder for Communities, Health and Wellbeing, said: "As Carlisle City Council's Armed Forces Champion I am delighted to see the racecourse is supporting our local Armed Forces personnel – serving and veterans – by providing free admission to their Remembrance event.
"It is wonderful for a local business and major sporting venue, such as Carlisle Racecourse, to support our Armed Forces in this way.
"As a council, we are committed to supporting the Armed Forces and want to strengthen our knowledge about the issues facing them and their communities. We continue to look at how we can do more to support veterans and their families."
Tony Parrini, Secretary of the Carlisle and Stanwix Branch of the Royal British Legion, added: "We are grateful for this kind offer from Carlisle Racecourse.
"For some, it will be a good way to relax and change the mood after the various Armistice Day Remembrance events earlier in the day."
And Richie Hinson, co-ordinator of the Forces Link project which offers support to ex-members of the Armed Forces and their families in Cumbria, said: "I want to thank Carlisle Racecourse for this opportunity.
"One of the common things I hear when I'm speaking to ex-service personnel is that people miss the camaraderie and being around others, so we are grateful of events like this, which give us the opportunity to get together.
"The Forces Link project looks at how we can increase opportunities and support for our ex-service community by working with local charities and businesses – this is a great example of that."
The first race on Monday November 11 is at 12.45pm and the last race is at 3.40pm. For more information go to thejockeyclub.co.uk/carlisle