Carlisle Racecourse has been named as a finalist in the prestigious Showcase & Awards, hosted by the Racecourse Association (RCA).
The Showcase & Awards is the marquee event for British racecourses that celebrates excellence and innovation in partnership with Moët Hennessy, Racing Post and Great British Racing.
Carlisle Racecourse has been shortlisted as a finalist in the Best Campaign category in recognition of the promotion of its historic Carlisle Bell and Cumberland Plate meeting and its ever-popular Ladies Night.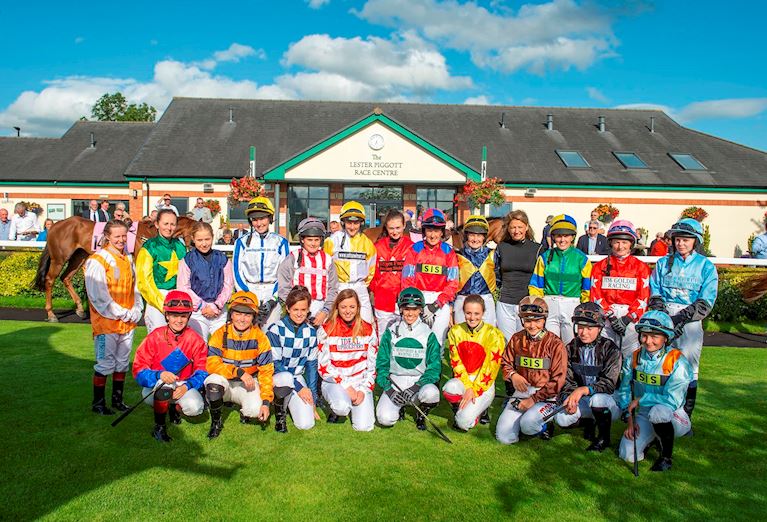 The Jockey Club course delivered an eye-catching media campaign – including TV, radio and online advertising – which drew on the history and popularity of both meetings and asking Cumbrian racegoers to "BE LONG. BE PROUD. BE THERE".
The Best Campaign category celebrates excellence in the sphere of marketing, increasing the appeal of racing to new audiences and improving the frequency of visits amongst customers.
Carlisle is also a finalist in the Racing Post Readers' Award which celebrates first-class race day customer service.
Molly Dingwall, Racecourse Manager at Carlisle Racecourse, said: "We are thrilled to be shortlisted for such prestigious awards for the second year running.
"This nominations are real testament to the hard work of our brilliant team here at Carlisle. The team works tirelessly to not only give racegoers an unrivalled race day experience but promote our wonderful sport.
"Paid attendance at the course has increased year-on-year and we have enjoyed some sensational race days over the summer. Recognition like this is the icing on the cake for everyone involved with Carlisle Racecourse."
The winners will be revealed at the Showcase & Awards ceremony on November 14th at Hamilton Park Racecourse.
Paul Swain, RCA Brand & Experience Manager, added: "I am thrilled for Carlisle Racecourse for their success in being named a Finalist at the 2019 Showcase & Awards.
"Competition for these awards continues to grow each year and it was only fitting for our tenth ceremony that we can celebrate a record number of submissions.
Our Finalists represent the best of British Racecourses and should all be immensely proud of the work they've done to enhance the customer experience and their racecourse overall. All eyes now turn to Thursday 14th November at Hamilton Park where we will find out the winners."
Best Campaign Finalists
ARC & Doncaster – Dinosaur Family Racedays
Carlisle – Be Long, Be Proud, Be There
Chester – 480 Years in the Making: Our Story Continues
The Jockey Club – Magnificent Racehorses
Musselburgh – The Most Amazing Show
Racing Post Readers' Award Finalists
Carlisle Racecourse
Hereford Racecourse
Hamilton Park Racecourse
Salisbury Racecourse
York Racecourse