Carlisle Racecourse is delighted to announce leading beauty specialist VL Aesthetics as headline sponsors of Ladies Night 2020.
VL Aesthetics Ladies Night – the UK's only all-female jockey race meeting – will be held at Cumbria's premier racecourse on Monday August 3rd.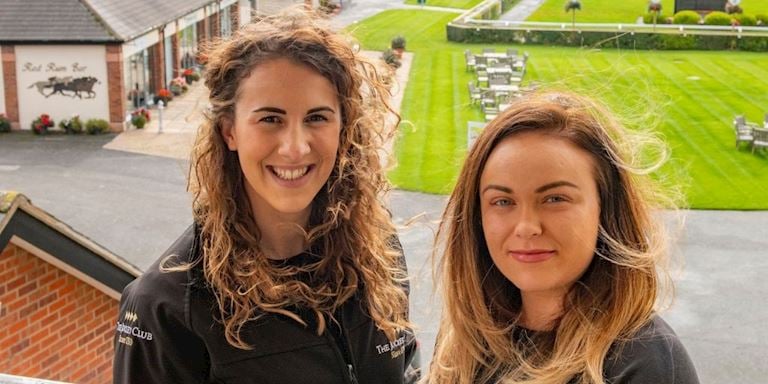 Tickets for this not-to-be-missed event – available for a limited time at just £10 - are on sale now.
Molly Dingwall, Carlisle Racecourse's general manager, said: "Ladies Night is one of our undoubted highlights.
"Not only is it a day that celebrates and promotes women in racing, it is one of Carlisle's most gloriously stylish social events of the year.
"For 2020 we are delighted to welcome VL Aesthetics as our headline sponsors. They are a Carlisle-based company who are a real local success story and a perfect partner for Ladies Night.
"As ever, we would advise racegoers to get their tickets early because this is an event nobody will want to miss!"
VL Aesthetics provide a range of innovative and clinically proven beauty treatments.
Set up a decade ago, they are now Cumbria's largest skin and body care clinic and boast a 10-strong team at their state-of-the-art facilities at Kingmoor Road, Carlisle.
Their team of experts offer tailor-made and bespoke treatments aimed at reducing wrinkles and fine lines, removing fat and cellulite, as well as a range of massage and beauty procedures.
Vanessa Brown, Managing Director of VL Aesthetics, said: "We are delighted to team up with Carlisle Racecourse for Ladies Night 2020.
"We are a Carlisle-based company so to be involved with the city's most glamourous night of the year is brilliant.
"I actually did an internship at the Racecourse when I was a student and I fell in love with the place. It's a fantastic venue and Ladies Night is a brilliant event that is always the talk of the city.
"Everyone is there to have a great time and racegoers really go the extra mile to get dressed up for the night. I've been to many Ladies Nights so I cannot wait to be there next year as sponsor with the VL Aesthetics team."
Thousands of racegoers attended this year's Ladies Night meeting which saw the best up-and-coming female jockeys compete on the track before celebrity DJ Gok Wan led a brilliant post-race Party in The Paddock.
Together with the top-class sporting action, racegoers were able to enjoy sensational hospitality and entertainment.
Tickets for Ladies Night 2020 are available now via carlisle.thejockeyclub.co.uk or by calling 0344 579 3002.
To find out more about the range of services offered by VL Aesthetics go to vlaesthetics.co.uk