Dianne lost her brother Ken Slack to lung cancer a year ago and dedicated Calliope's success in Carlisle's penultimate race to his family and a much-loved brother.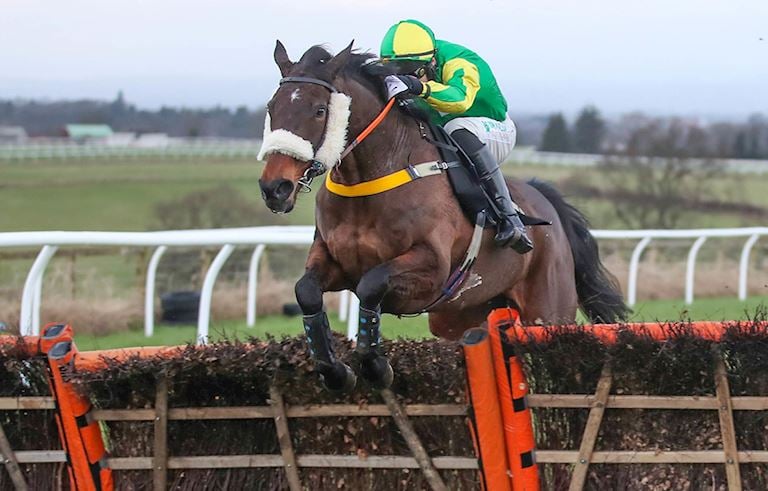 "It was extra special for Calliope to win at Carlisle, because Calliope was bought by Ken, who then trained her before he passed away last February," said Dianne.
"It is coming up to the first anniversary, and that's going to be tough for all of us.
"But I love talking about Ken - he was a special man and he is never far away from our thoughts.
"He had time for everyone and was a big character who made a lasting impression on anyone he met."
Slack ripped up the manual when it came to training, tailoring diets and training techniques to each horse in his care.
He gave his horses goat's milk, honey and Guinness and spent a lot of time working them in an arena while driving his quad bike.
"He did things differently, but he was a very clever and shrewd trainer," she said.
Sayer heaped special praise on Slack's wife Nicola and daughter Anna, adding: "All the work has been done by them – they've put so much time into working with Calliope at the yard.
"Also, the owners, Geoff and Karen Tunstall, have stayed so loyal and have stuck with Calliope."
It was a game win for the seven-year-old who, remarkably, had won first time out for Slack at Thirsk in 2016 after drawing a blank under flat trainer Andrew Balding.
Said Sayer: "It was her day at Carlisle – and the conditions were just right.
"A winner is always special – but this one was extra special for the family."
Sayer added: "We'd lost many fixtures to the storms, but Carlisle, as ever, moved heaven and earth to get the meeting on and that's a huge boost for the local trainers at a tough time of year.
"The general manager, Molly Dingwall, and her staff work incredibly hard up there and their efforts are massively appreciated."