Happy retirement to former Head Groundsman, Maurice Crooks who left The Jockey Club recently after 49 years' service at Haydock Park.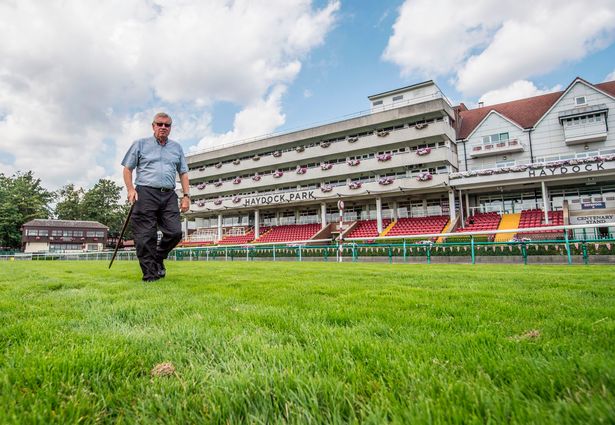 We spoke to Maurice about his time at Haydock Park...
When did you start at Haydock Park and what was your role at the beginning?

I started working at Haydock Park as an apprentice groundsman, aged seventeen in 1971. I started by learning the ropes as a fence builder and riding out the Brigadier's horse!
How did your role progress in the early years at Haydock Park?
It progressed by moving from fence building to working on the track and driving tractors etc. In 1980 I became Assistant Head Groundsman and then in 1995 I was promoted to Head Groundsman spending 25 years in the role.
What are some of your favourite moments and memories?
At Haydock Park there are so many but Kauto Star's Betfair Chase wins were special – his third victory in 2011 was extraordinary, I've never heard a crowd roar at Haydock Park like it did that day
At Aintree, I was lucky enough to work every Grand National since 1973. My favourite memory was seeing Red Rum's first victory but all of them are very special moments, including the two second places for Red Rum in 1975 and 1976.
Another favourite was when me and my wife Pam's favourite ever singer, Rick Astley asked us to perform on stage with him at Haydock Park in 2014!
When did you officially retire and what are you going to miss the most?
I officially retired on 11th April 2020
What do you plan to do in your retirement?
My wife, Pam and I have a place in Ireland so we plan to move over there when we're able. We were all packed up and ready to go until we went into lockdown!