Sandown Park Racecourse has teamed up with breast cancer charity CoppaFeel! as Charity Partner for Ladies' Day 2019 on Friday 5th July, the opening day of The Coral Summer Festival.
CoppaFeel! will be in attendance on the day encouraging racegoers to help stamp out the late detection of breast cancer by self checking and getting to know their own bodies. The charity is unique in its way of talking about a serious message in a light-hearted way, empowering young people of all genders to start healthy habits for life.
Belinda the BoobMobile will be on course alongside their GIF booth and temporary tattoos, glitter and a whole lot of Boob chat.
Phil White from Sandown Park Racecourse said: "We are delighted to be partnering up with CoppaFeel! as our Charity Partner for Ladies' Day this July. It is a great opportunity for us to spread awareness of this wonderful charity and have lots of fun with all the Ladies and Gents in attendance while highlighting the importance of the work that they are doing."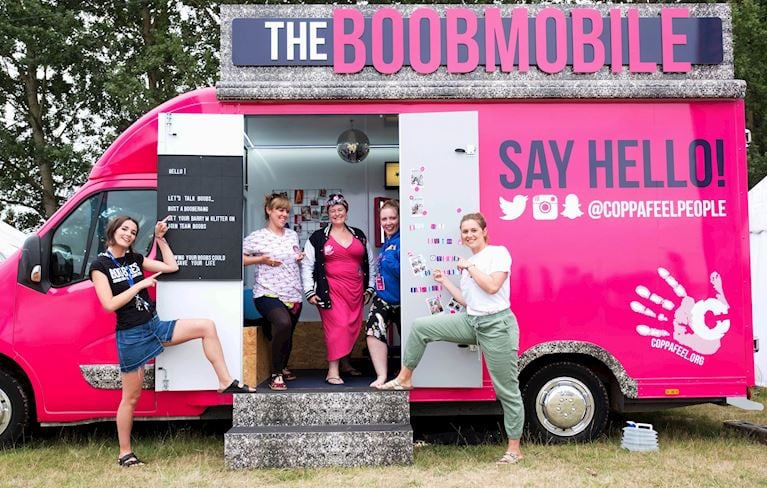 Belinda the Boobmobile
Ellie Baldwin from CoppaFeel! said: "We are really excited to be partnering with Sandown Park Racecourse Ladies' Day for the first time. It is a brilliant opportunity for us to take our life saving messaging to a new demographic of racegoers and to chat about boobs as part of a memorable day out with friends rather than in a clinical setting. We can't promise we'll be able to reign ourselves in from making racing puns, but it's a sure bet that the support of the Sandown Park Racecourse will really help CoppaFeel! achieve our mission of getting the nation checking their boobs and pecs."
As well as the entertainment on the course, there is plenty going on off the course. The Ladies' Style Awards return with first class prizes on offer, including a seven night holiday for two people at Paradis Beachcomber Golf Resort & Spa in beautiful Mauritius. Ladies' Day is the perfect occasion for both ladies and gents to dress up and enjoy a day of top quality racing action on the opening day of Sandown's Summer Festival.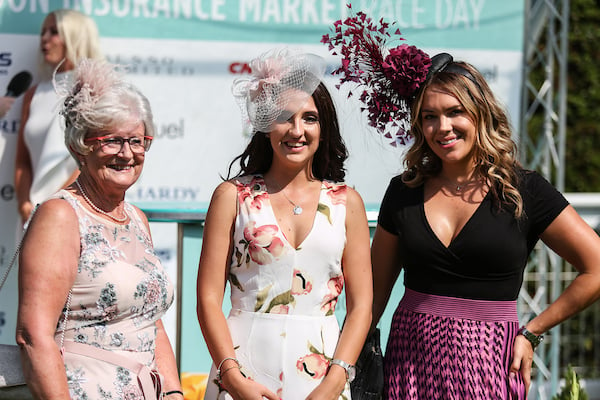 The 2018 finalists
The fun doesn't stop once the racing has, with official Love Island After Sun resident DJs, The Mac Twins taking to the stage in the Parade Ring to keep the celebrations going with a live set of summer anthems to kick start the weekend.
The Coral Summer Festival is a two-day meeting on Friday 5th and Saturday 6th July featuring the famous Coral Eclipse. Ladies' Day has seven races on the card to set The Coral Summer Festival off to a flying start.