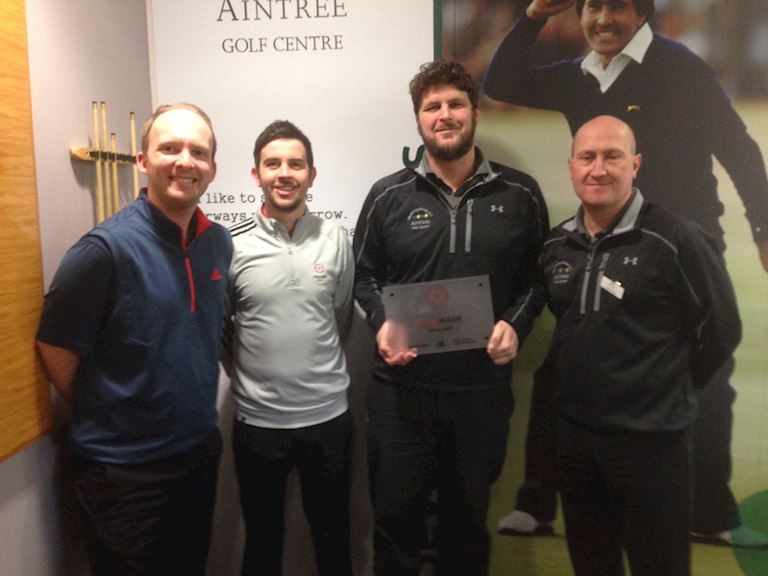 Aintree Golf Centre has recently been awarded the Golf Mark Award by England Golf and Sport England. This award demonstrates that the golf centre has achieved high standards in its Coaching and Development Strategies for increasing participation in the game of golf. The Award lasts for 3 years and is subject to the golf centre maintaining and improving the standards to ensure the continual development and links with the local community. Although primarily aimed at the work with Junior Golfers this award will also enable the golf centre to maintain a Player Pathway for all ages to take us this wonderful game.
As part of this pathway, the golf centre have created a new Junior Membership package which includes all green fees, membership of the club, 6 half hour lessons with PGA Golf Professional, CONGU Handicap and various other benefits.
Nick Percy, Golf Centre Manager – "The golf centre is really pleased to have attained this award and with the support of England Golf and the Development Officers we are looking at easy and affordable methods for people of all ages to try this wonderful sport".
Click here to find out more about Aintree Golf Centre.