Wednesday 22nd August 2018 – Dickon White will be the new Regional Director for Jockey Club Racecourses' (JCR) North West Region, which consists of Haydock Park, Aintree and Carlisle racecourses, it was announced today.
After taking up the role from 1st September, Dickon will be responsible for the performance of all three of JCR's North West racecourses, based at Haydock Park. The busy venues stage 65 racing fixtures between them, including Group 1 and Grade 1 races, along with hundreds of other events each year.
Dickon will continue to report to JCR's Chief Executive, Paul Fisher and as a member of the JCR Board.
He has worked for JCR since 1998 and previously ran Haydock Park for six years as its Managing Director. When JCR introduced its Regional management structure in August 2012, Dickon was appointed Group Betting Director and joined the JCR Board.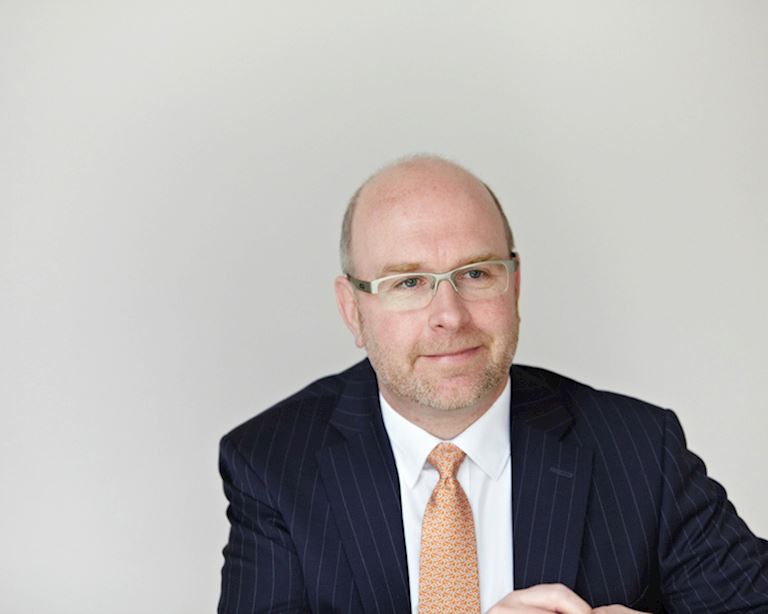 Paul Fisher, Chief Executive of Jockey Club Racecourses, said:
"I wish Dickon every success leading our North West Region from next month. He has had a fantastic career within Jockey Club Racecourses over the last 20 years and proved the standout candidate for this role on the back of his ideas for the future, excellent track record at Haydock Park, Aintree and Newmarket, and the superb job he has done more recently as our Group Betting Director."
Dickon White said:
"Having spent much of my Jockey Club career at both Aintree and Haydock Park, I am delighted to be given the opportunity to lead the talented teams at each of these racecourses in the role of North West Regional Director. I look forward to ensuring that we continue to deliver an exceptional experience for all of our much valued partners, including Horsemen, commercial sponsors and racecourse visitors.
"I have also had the privilege of leading Jockey Club Racecourses' relationships with betting operators and bookmakers over the past few years, and I very much look forward to continuing those relationships within my new role."
From 1st September 2018, John Baker will become Managing Director of Aintree Racecourse as announced previously, reporting to Dickon White in his new role.
Notable fixtures at JCR's three North West racecourses include: in September, the 32Red Sprint Cup Festival at Haydock Park; in October, Countryside Day at Aintree; in November, Betfair Chase Day at Haydock Park, with the Grade 1 feature forming part of The Jockey Club's Chase Triple Crown, and Aintree's Community Raceday; in December, Randox Health Becher Chase Day at Aintree and Tommy Whittle Chase Day at Haydock Park; in February, the Betfred Grand National Trial at Haydock Park; in April, the Randox Health Grand National Festival at Aintree; in May, Family Day at Haydock Park, featuring the Armstrong Aggregates Temple Stakes; in June, Carlisle Bell & Cumberland Plate Day at Carlisle; in July, Haydock Park's bet365 Old Newton Cup Day; in August, Carlisle's unique Smarkets Ladies Night fixture, with all races exclusively for female jockeys, and Smarkets Ladies Day at Haydock Park, featuring the Rose of Lancaster Stakes; as well as a busy portfolio of music nights, other racedays and non-racing events.
About The Jockey Club
The Jockey Club stages thrilling sporting occasions including the Randox Health Grand National, The Cheltenham Festival and The Investec Derby. Millions of people every year enjoy the special experiences we offer through racing, music, food and entertainment. Governed by Royal Charter, every penny we make goes back into British Racing to help the sport thrive. We were founded in 1750 and today we are the largest commercial group in Britain's second-biggest spectator sport (2017 turnover: £201.1 million), operating 15 racecourses nationwide, The National Stud, Jockey Club Estates, Jockey Club Catering, Jockey Club Live and our charity, Racing Welfare. For more information visit www.thejockeyclub.co.uk.