Leading trainer Nigel Twiston-Davies has praised Carlisle for providing the right conditions to get the jumps season off and running.
Twiston-Davies bagged a convincing treble at the opening jumps meeting at Carlisle last week.
Good Boy Bobby, Luck of the Draw and Al Dancer all impressed as they were ridden to victory – with Nigel's son Sam in the saddle each time.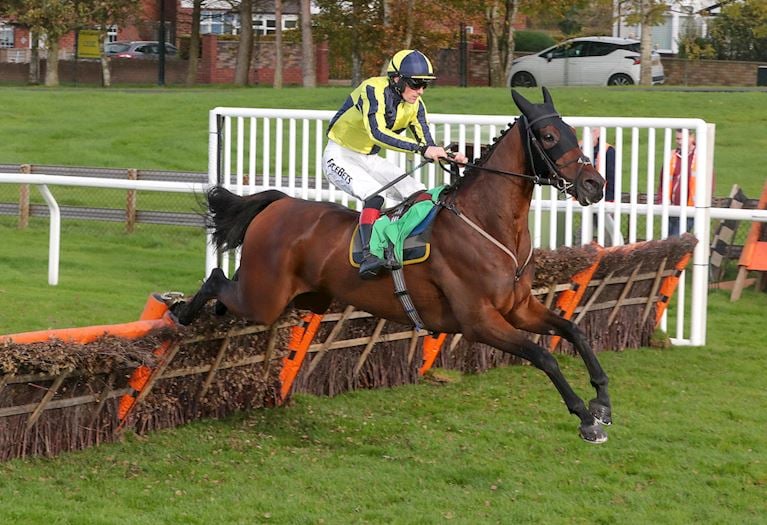 And the double Grand National winner said he'd have no hesitation in sending more of his string on the 250-mile journey north from Gloucestershire.
Twiston-Davies said: "Carlisle's done well. It's the only soft and good ground there's been this season for jumpers. That's why we packed them up and took them up there.
"We are very grateful for the ground.
"We love it at Carlisle. It's a great course and we get looked after very well there.
"The ground is very good – it's just a shame it's so far away for us! I'm sure we'll have more runners there over the winter."
Good Boy Bobby has already been talked of as a possibility for the next Cheltenham Festival, but Twiston-Davies said there were no specific plans as yet.
The trainer explained: "He's won four of his five races, so we can't complain. He's got great potential and as time goes on he'll get better and better.
"We could bring him up to Carlisle again a bit later in the season if we get more rain. He just needs experience.
"It's nice to see they were all fit and ready to go and we hope they can all improve again."
The trainer also had a few words for son Sam, who followed up last Thursday's treble with two winners at Stratford on Saturday. He's closing in on 50 winners in the Stobart NH jockeys' championship measured from April and currently lies fourth.
Twiston-Davies Sr said: "He's in good form this season and he's certainly having a good time out there."
Twiston-Davies has eight-year-old Ballymalin provisionally entered for Carlisle's second jumps meeting of the season this coming Thursday (Oct 25). The eight year-old – whose last win came more than a year ago at Worcester – is entered in the Doug Jackson Memorial Handicap Chase.
Tickets for Thursday afternoon's meeting at Carlisle are £15 for adults (in advance) or £18 (on the day). Under-18s free entry when accompanied by an adult. Gates open 11.55am, first race 1.55pm, last race 4.45pm.