NORTH trainer James Ewart is backing Brian Hughes to make racing history as he continues his title charge at Cheltenham this week.
Hughes is on course to become the first northern-based jockey to be crowned Jump Jockeys' champion for 40 years and is likely to be in action at Carlisle on Sunday (MARCH 15)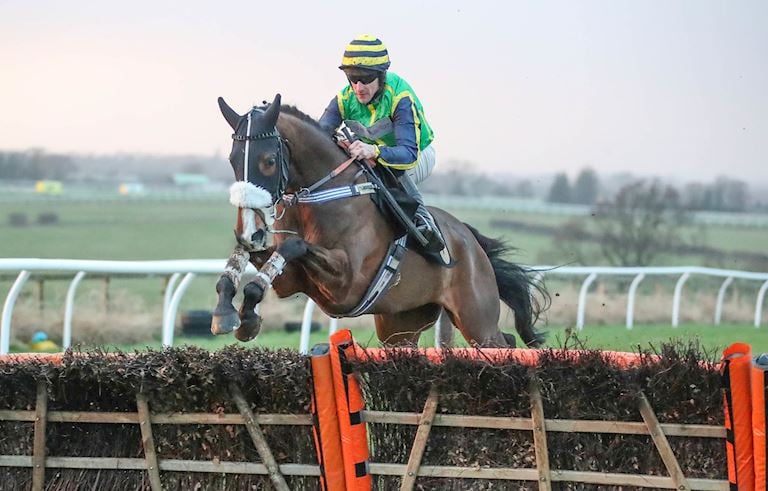 "It is a long time since the last one, Jonjo O'Neill in 1979-80, so with Brian doing his work up here and mounting a huge challenge (for the title), it is shining a light on northern racing and that's brilliant," said Ewart.
"Subsequently, the story is bringing a lot more media attention to what's happening up here.
"The north, I think, is often forgotten.
"We've got superb tracks, nice horses, excellent jockeys and staff, who don't get the appreciation they should do.
"It is harder for those based in the north to grab the headlines."
Ewart, based at Langholm, added: "A positive story like this – two superb jockeys Richard Johnson and Brian going head to head for a title - generates incredible PR for racing.
"And maybe a northern owner with a horse down south might say, 'Yeah, there's some fantastic things happening up here and I will go with a northern trainer next season."
Since 1996, only two jockeys have held the title, Sir Anthony McCoy being succeeded on his retirement by Richard Johnson, but Hughes' challenge promises to turn the final two months of the season into a day to day battle.
February's racing programme was severely disrupted by the storms.
Opportunities for Hughes have been restricted when he might otherwise have ridden out of Johnson's sights during the current champion's injury lay-off.
"It's going to be interesting and good for the sport if it goes down to the wire, but Brian's lead is going to take some pegging back," added Ewart.
Hughes has three rides pencilled in at the Cheltenham Festival, including Navajo Pass for his boss Donald McCain in Friday's JCB Triumph Hurdle.
Racing returns to Carlisle on Sunday (MARCH 15)
Bookings, 0344 579 3002, thejockeyclub.co.uk/carlisle