Our return with school visits on non-racedays continued on Tuesday, as we welcomed students from Petteril Bank Community School to Carlisle Racecourse. It was great to run our first event at a northern racecourse since lockdown.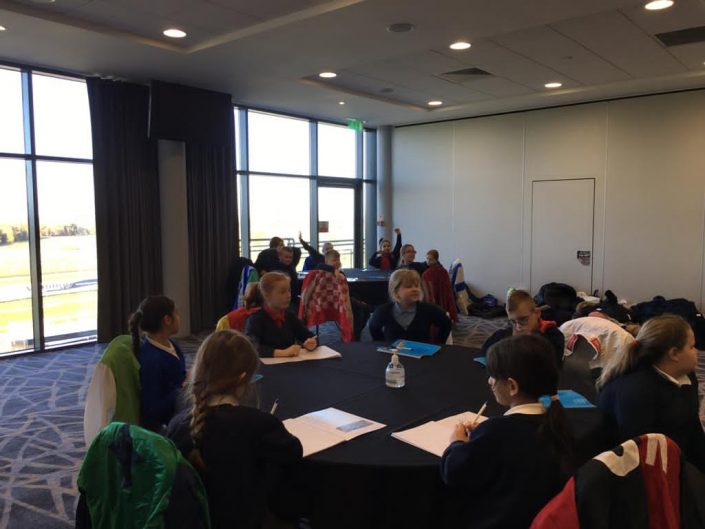 Regional Education Officer Carrie Ford, who leads on Racing to School activity in the north, said: "It's fantastic to be back on a northern racecourse! We have been able to run some Pony Club days through the summer and events this term with Maricourt High School as part of the Aintree Beacon Programme, but to visit a racecourse with a maths education day feels like another big step forward.
"The weather was very kind to us and seeing the children enjoying themselves in their silks was brilliant."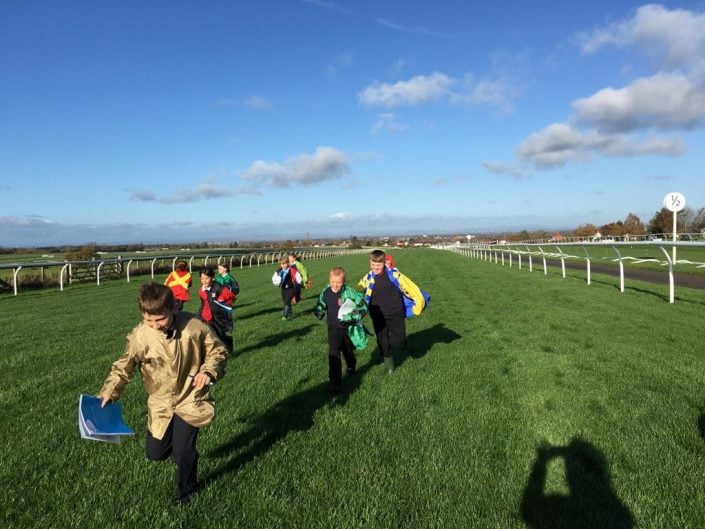 Molly Dingwall, General Manager at Carlisle added: "We are thrilled to welcome Racing to School to Carlisle Racecourse again, the work they do helps inspire another generation to learn more about our incredible industry. The sun was out and seeing the children enjoy the racecourse is truly heart-warming."
With the uncertainty of another lockdown, Racing to School hopes to continue non-raceday activity days, whenever possible. As long as school activity is permitted we will aim to deliver our events within guidelines, and will be working with our racecourse partners over the coming weeks to try to keep young people connected to racing.