Tony Dewhurst turns the spotlight on the most successful trainer in British racing history ahead of tomorrow's flat season opener at Haydock Park.
IT was Carlisle Bell Day on the first of July 1987 when Mark Johnston saddled his first winner, Hinari Video, in a run of the mill Maiden Stakes worth a modest £1,200.
The colt was racing for the second time, having performed with promise in the hands of four-time Derby winning jockey Willie Carson, on his debut at Haydock Park 39 days earlier.
Hinari Video was Johnston's only winner that year, but it was a result that saw the launch of one of the most extraordinary careers in racing.
It would take the straight-talking Scotsman 31 years to break Richard Hannon Senior's record of 4,193 British winners, and to be crowned the most successful racehorse trainer in British history.
He now has closer to 250 thoroughbreds in his charge - a world away from the derelict site in Lincolnshire where he began his training career with only a handful of horses and gallops that were part of an RAF practice range.
Asked about his career highlights ahead of tomorrow's Flat opener at Haydock Park, Johnston said: "Top of the list would be Shamardal.
"I know I only had him as a two-year-old but he was the best horse I've ever trained.
"The one I remember most fondly is Attraction (1,000 Guineas winner, 2004)
"I think many people would have given up on her.
"She had all sorts of injury problems, but we managed to keep her racing and she proved it isn't about statistics and records but about horses."
Former jockey and now TV pundit Jason Weaver rode Mr Baileys, Johnston's first Classic winner, to success in the 1994 2000 Guineas.
"I will always call it the Johnston juggernaut – it just keeps rolling along," he said.
"It never failed to amaze me how tough, game and consistent the horses were.
"People always say horses are like their trainers and he's a tough so-and-so.
"They're straightforward, get on with the job and always ready to fight for their corner.
"I have nothing but admiration for him and to train 4,000 winners is out of this world."
Johnston fired in 11 winners at Haydock Park last season and landed the Old Newton Cup for the third time in six years with the tough as teak Rainbow Rebel.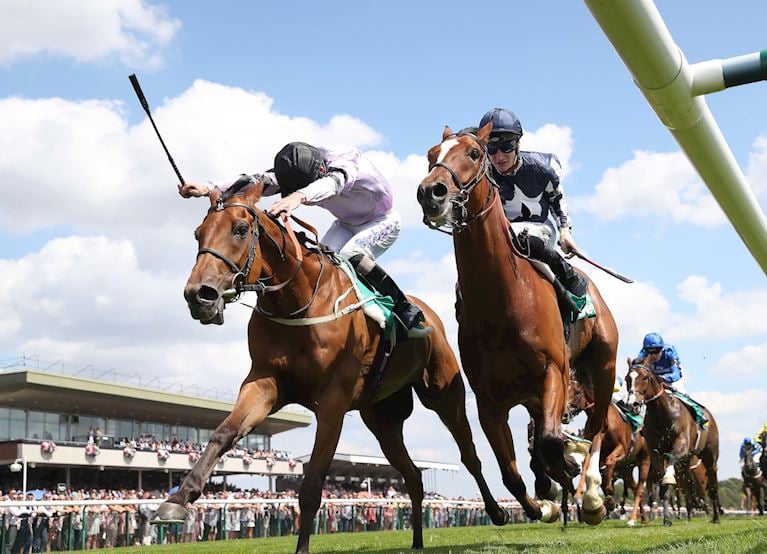 And Johnston, a qualified vet who pilots his own plane from his Yorkshire HQ on race days, will be taking aim at Haydock Park's big flat prizes this summer following a sparkling start to the new campaign.
Johnston is already out in front in the British Flat Trainers Championship and he could take some reeling in as he bids to match last season's double century of winners.
Haydock Park tomorrow, April 27. Gates open 11.30am, first race 1.30pm
0344 579 3006, haydock.thejockeyclub.co.uk