Liverpool born DJ and producer, Anton Powers, says that balancing the differing musical tastes of Scousers and Mancunians will be key to setlist success at Haydock Park this weekend, where he is playing to a crowd of about 10,000 racegoers after a day of racing.
Anton, who is perhaps best known for his 2015 collaboration with Philip George on 'Alone No More', said: "Considering the cities are literally down the road from one another, musically they are a lot different than you would expect. Haydock Park is almost smack between the middle of both and while I'm a Liverpool local, I'm really familiar with both amazing cities and know what's going to work for each of their great crowds."
Sparkling Saturday this weekend [Saturday 8th June] is Haydock Park's only fixture where racegoers are able to bring their own favourite fizz with them to enjoy whilst they take in some spectacular racing action.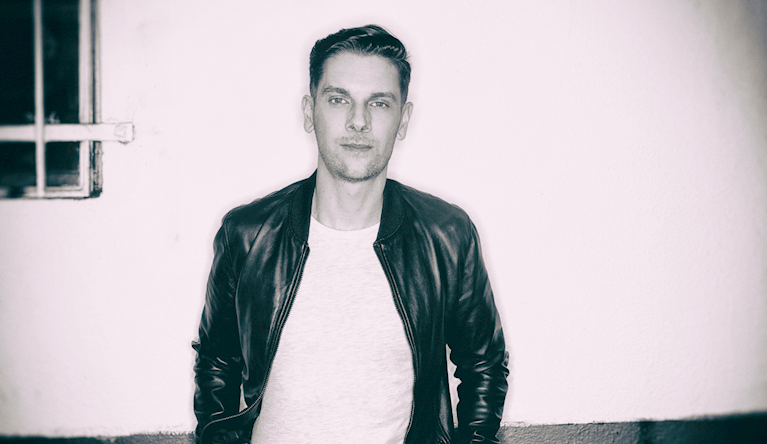 "This will be my third time playing at Haydock Park. It's always a brilliant atmosphere at the course but every year it gets bigger and better for me. For Sparkling Saturday, I'm performing near the track for the first time and I can't wait to see the crowd celebrating their wins."
Sadly, for those looking for a sneak peek at Anton's setlist, it's all entirely under wraps until the raceday itself.
"There's three or four songs that you know are guaranteed to make a North West crowd go wild," says Anton. "I like to build-up to and tease those songs so that when they're finally played the atmosphere hits a real peak. I won't say what those songs are so you'll just have to come down to Haydock Park and hear them for yourself."
A self-professed racing fan, Anton continues: "The races is such a great day out and there is always a genuine buzz and vibe about the place. My only tip for racegoers is don't take any tips from me, I am useless!"
Anton's Haydock Park performance is part of a busy summer for the DJ, whose current song 'Make Your Move' is out now. He's set to play gigs galore during the summer, both in the UK and abroad, and releases new tune 'Let Me Show You' on 28th June.
Haydock Park's Sparkling Saturday features entertainment and fantastic racing action throughout the day. Its sparkling angels will be on hand to transform attendees into glitter gods and goddesses at the sparkle station, whilst guests can also gather against a sparkling backdrop to grab an Instagram-worthy memento of their day.
There are also seven races to enjoy as well as food and beverage options to suit all tastes. Gates for general admission open at 11.45am, offering racegoers plenty of time to place their bets before the first race begins at 1.45pm.
Tickets for Sparkling Saturday start at just £25 for access to the Grandstand and Paddock.
For more information on Haydock Park and its summer of events, including Sparkling Saturday and the Rose of Lancaster Ladies Day fixture on 10th August, which features a Style Stakes fashion competition and a post-racing DJ set by Gok Wan, please visit www.thejockeyclub.co.uk/haydock/.