TOMORROW'S Old Newton Cup at Haydock Park, (SATURDAY, JULY 6) represents the last tangible link with the old racecourse on Newton Common, where horse racing took place from 1678 through to the switch to Haydock Park in 1899.
The forerunner of the present race, however, lie more in the Newton Gold Cup, which was first staged, over a distance of four miles, in 1807, being won by Mr G Cholmondeley's horse Young Chariot.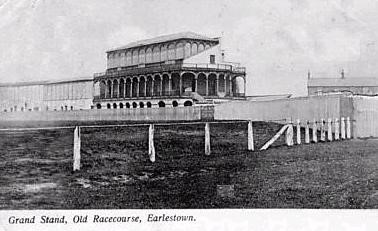 Although the race became defunct a few years later, in 1825, the Lord of the Manor, Thomas Legh of Lyme Park in Cheshire, decided to revive the annual race meeting on a grand scale, which would make the course the Ascot of the north.
An elegant grandstand was constructed and the Gold Cup again became the centrepiece of the meeting, which for the rest of the century was an unofficial holiday in Newton and the surrounding towns, and attracted large crowds.
In 1846 there was a local winner, Maid of Lyme, who was both owned and trained by James Clarke, whose stable was at Tan-House Farm, Burtonwood.
The race retained its standing for most of the 19th century, and Yorkshire jockey John Osborne, who had many Newton winners, won the Gold Cup in 1849 on Pity-the-Blind, so named because the horse was blind in one eye.
By the end of the century, though, the course at Newton, like many old-established meetings, was beginning to fall out of favour, not least because of the unruly behaviour of the crowd, and Lord Newton was happy to accept an offer to rent land in Haydock and establish a new course there, as this would enable him to sell the land on the Common for industrial development.
In the event, however, the projected works were never built, and it is only recently that a part of the old racecourse has been built over for a new housing development.
The final renewal of the Cup on the old course took place in 1898. The meeting had been scheduled to take place at Haydock Park, but the new track was not ready and the race was transferred to Newton at the last moment.
By the following year the new course was firmly established and the Newton Cup was revived, but now run over a distance of one and a quarter miles.
There was a field of five, and was won by Arsenal, who passed the post 12 lengths clear of his nearest rivals.
Over the next few years the race lost some of its prestige and was run under a variety of names, including Newton Handicap and Old Newton, before becoming the Old Newton Cup in 1903.
The Old Newton Cup may never have acquired the status or fame of its Ascot counterpart, but it remains a race to savour in Haydock Park's flat racing season.
With special thanks to Mr John Pinfold.