ERIC Alston's finest moment came at Haydock Park, the track he calls home, when Reverence battled through the mud and rain to win the Sprint Cup.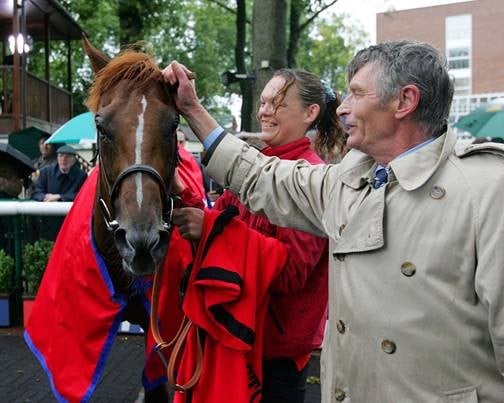 This year is the 40th anniversary of the Lancashire trainer's first winner, Samanza in a selling hurdle race at Cartmel.
Few will remember that but many more will have fond memories of Reverence edging out David Chapman's Quito to win one of Britain's richest race pots, Haydock Park's Sprint Cup.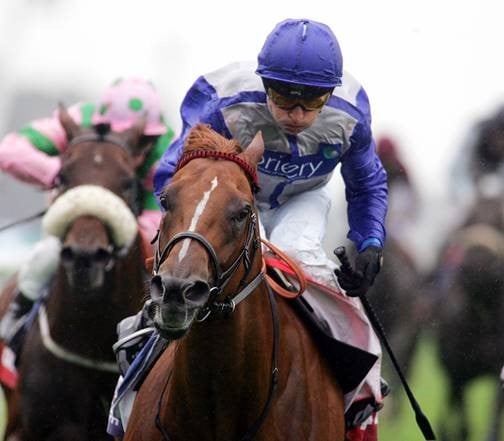 "I thought we'd got beaten (in the Sprint Cup, 2006), the last 50 yards was the worst, but Reverence was a horse of a lifetime," said Alston.
"For many years I struggled to get winners at Haydock Park, but you dream of moments like that as a trainer and it was the highlight of my career."
Recalling the 2006 Sprint Cup victory, he added: "It was so wet Haydock's ground-staff were using buckets to drain the water from the straight track.
"When I left Longton, I thought there's no way it would be on, they'd had torrential rain for hours.
"But Reverence loved the mud – he was a different horse on soft ground - and it was perfect for him at Haydock Park that day."
Weeks earlier Reverence had got his favoured soft ground at York, winning the Nunthorpe Sprint in splendid style to hand Alston his first Group One success.
Reverence had arrived at Alston's yard as an unraced four- year-old but he claimed half a million pounds in prize money and was crowned European Champion Sprinter of the Year in 2006.
"It was remarkable what Reverence achieved because he broke his pelvis twice as youngster, then when he went to the sales nobody wanted him," said Alston.
"But he was such a professional from one day one and had a great attitude to his work.
"He was wonderful to train, never a bother."
The talented chesnut gelding was bred by owners, Gary and Lesley Middlebrook, and now lives in quiet retirement at their Wood Farm Stud at Windermere.
"I was lucky to get him because he was the best horse I've trained," said Alston.
"When Reverence won the Nunthorpe I couldn't believe it, it never really sunk in.
"But his Sprint Cup win at Haydock Park did because it was my local track and it captured the interest of everybody in the village and people still mention it to me, which is lovely."
Alston adds: "I've been up to see Reverence and he is enjoying a wonderful time with Gary and Lesley.
"He loves the Lake District air and he is very happy."
Haydock Park's Sprint Cup Festival runs from September 5-7.
Sprint Cup Day, September 7.
Call 0344 579 3006, thejockeyclub.co.uk/haydock