Carlisle Racecourse is delighted to announce Craig Nichol as ambassador for the 2020 Jumps Season.
Craig Nichol is one of the rising stars of the weighing room and his Scottish Borders National victory at Kelso last month earned him fresh plaudits.
In a recent interview, Craig said: "It is an incredible honour to be asked by Carlisle Racecourse to be an ambassador, I'm really looking forward to the role,"
"I'm very passionate about trying to attract young people to the sport and to get them to come racing.
"And I couldn't think of a better place to go racing than Carlisle Racecourse - it is one of the best tracks in the north now."
He added: "Carlisle is also a very fair course to ride too, as usually the best horse wins.
"I love the chase track and the turf is always in terrific condition whatever time of year you ride it."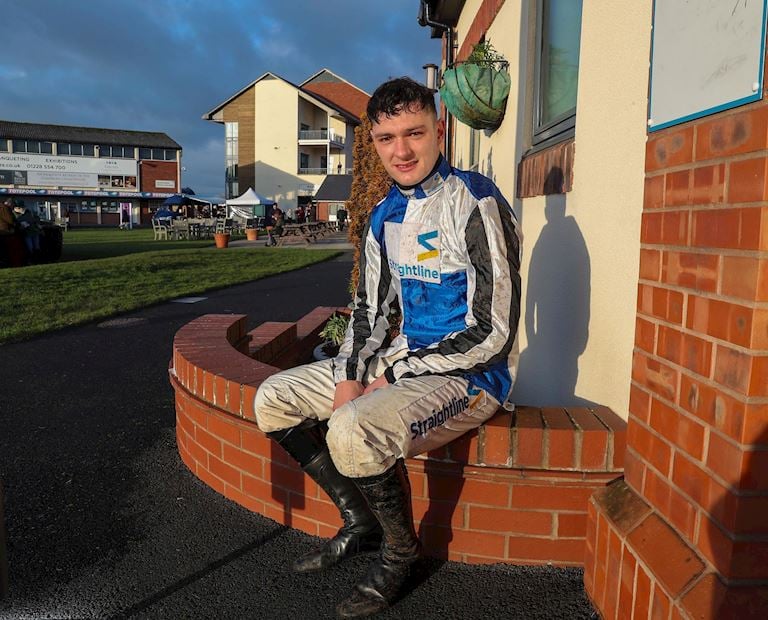 Craig's Borders' National win on Bigirononhisship has seen him land a new role as retained jockey for Straightline Bloodstock, predominately riding their horses for Keith Dalgleish.
In 2016, Craig was crowned champion Conditional Jockey just weeks after he landed his first graded winner, when steering home Jonniesofa in the Albert Bartlett Stakes at Haydock Park.
"My first ride was in August 2012 at Perth on a horse called Vallani for Lucinda Russell and it was also my first winner," he said.
"Winning the Conditional title was extra special because it is a hard thing to do as there is a strong force of northern jockeys who don't get the credit they deserve."
Retired jockey Wilson Renwick, also from Craig's Nichol's home-town Hawick, was his idol from a young age.
Wilson Renwick was forced to retire when he suffered multiple injuries in a fall at Market Rasen five years ago.
"Wilson has given me a lot of help and support – he was the reason I got into racing.
"It can be tough for young people in racing, you can feel very alone.
"But Wilson took me under his wing, encouraged me, and you don't forget that."
A former stable jockey to Mark Johnston, Keith Dalgleish, now in his seventh season as a trainer, has delivered a constant stream of winners and provides Craig with the majority of his rides.
"Keith is one of the best trainers in the north, and he is a joy to work for.
"I've ridden 181 winners now, so I'd love to get the double century up as soon as I can."
Craig Nichol kick-started 2020 with victory for Keith Dalgleish at Newcastle at the start of the month and hopes to be in action at Carlisle's opener next Monday (February 3)
"Carlisle's got three fixtures in February and I'd really hope to be riding at every one," he said."