CHELTENHAM FESTIVAL TICKET PRICES INCREASE IN
THE CHELTENHAM FESTIVAL
BOOK YOUR TICKETS TO THE JUMP RACING EVENT OF THE YEAR
15 - 18 MARCH 2022
Four extraordinary days of racing from Tuesday 15th to Friday 18th March 2022. Featuring 14 Grade One races across four seven-racecards as the best horses, trainers and jockeys go head to head.

Each of the 28 races offers something to savour and we look forward to enjoying the action with you in 2022.

Our racecourses continue to operate on a 'cashless' basis, including concessions. However, cash may be used when placing bets with all on-course bookmakers.
Make sure you check out our Eight reasons to visit The Festival™.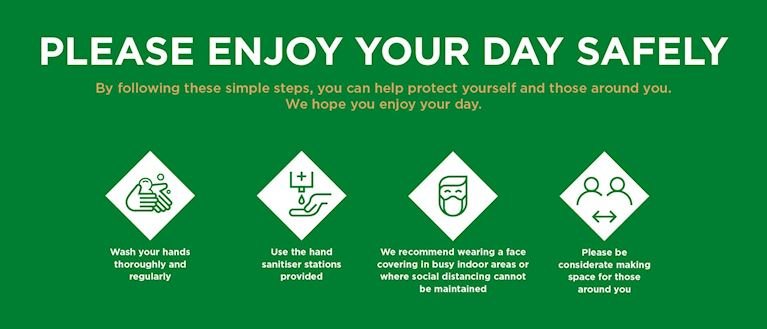 COVID-19 GUIDELINES
All racegoers are recommended to observe the following measures:
Wear face coverings in enclosed and crowded areas – there will be additional facemasks available on the entrance to the racecourse but we recommend you bring your own.
Wash hands regularly – there will also be hand sanitising stations around the racecourse on the day and we recommend you use them frequently.
Observe social distancing where practicable and enjoy the vast amounts of space around the racecourse and avoid congregating in busy areas.
Be Covid-19 double vaccinated and any booster when offered, depending on personal circumstances, or undertake a Lateral Flow Test 48 hours prior to the raceday to identify positive cases.
If you feel you may be experiencing any of the recognised symptoms of Covid-19, please put on a face covering and speak to a member of staff in a well-ventilated area.
It is best to travel home if it is safe to do so. Please do not attend if you are feeling unwell or are self-isolating.
Thank you so much for your continued support and co-operation. We hope you have a wonderful day with us.
Re-watch The Nightcap, where Chris Hughes was joined by different guests throughout the week as he reviewed the day's racing.
Re-watch all the episodes here.
We will be updating all customers regarding our booking procedures for children aged five and under before the new year. A full-priced ticket will need to be purchased for children aged six and over.
Tickets
100% Money Back Guarantee
Attend with total peace of mind that your safety is our priority
Find Tickets
Hospitality
100% Money Back Guarantee
Attend with total peace of mind that your safety is our priority
Find Tickets