Does Pyledriver have what it takes at Epsom?
Since the return of racing, Lambourn handler William Muir has enjoyed excellent success and also unearthed a real live hope for the Investec Derby at 4:55 on Saturday afternoon.
Speaking exclusively to the Tote on Tuesday, Muir is feeling - and sounding, it has to be said - very relaxed about the whole thing: "We don't have a lot of horses, but everything we have been running (since June 1) has been running well. We just take it day by day. You don't want any of them stepping on a stone or picking up a niggle, so you just do the same things every day with the horses."
Punching high and strong with the big guns
Muir is definitely a trainer comfortable in his own operational skin below the big names, but nonetheless it is very nice to have a top Group 1 contender to map out an exciting campaign for in 2020.
He is no stranger to training quality animals, nor to the winners' enclosure, but his Pyledriver might just be something out of the norm: "He is fit and ready and I'm not worried about the opposition or the race at all. The fact is if he was trained with one of the big trainers, he'd be half the price he is for the Derby - I don't understand it. But, it doesn't bother me."
Pyledriver clearly stays very well, a point he proved when winning the King Edward VII Stakes at Royal Ascot, despite the mixed vibes from his pedigree in regard to middle distances. So the trip is fine - but what about the unique demands of Epsom?
"I thought about whether he would handle the bends at Kempton but he went around there like he was on rollerblades. We have discussed Epsom and had the option of a day out there. But with the hot weather and a four hour round trip, between Martin Dwyer and I we decided not to take him there."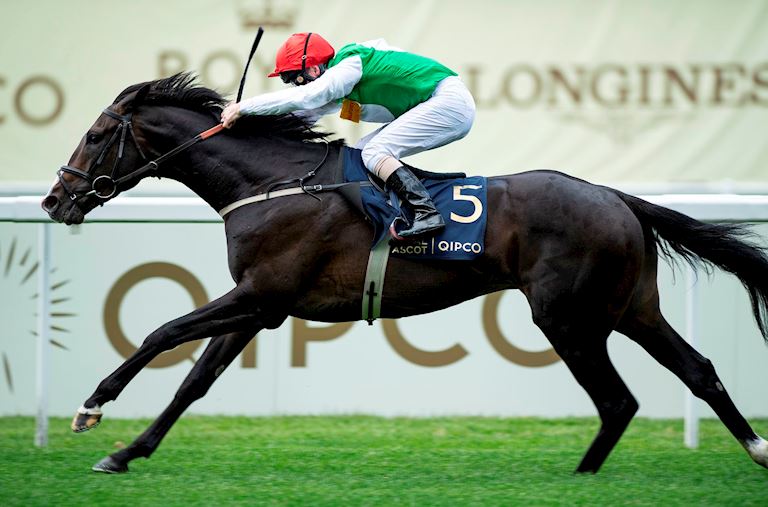 PA images - Pyledriver wins the King Edward VII Stakes at Royal Ascot
Conditions hold no fears for Muir
Pyledriver is versatile in regard to the ground and his trainer holds no worries about the surface, while a lack of experience at Epsom will be a factor for all comers. The overwhelming feeling you get from Muir is that he really believes that his horse is a Derby horse. When it all comes down to it, that is all that matters. The Ballydoyle contingent, and the rest, will always be there when it comes to the Classic races.
In a year where the usual strategy for top Derby contenders has been thrown out of the window, Pyledriver stands out as a no-nonsense customer. Arriving match-fit, in-form and starting to show Group 1 potential on the track this season, William Muir is rightly confident.
International Aspirations for a potential Lambourn star
Beyond Epsom, the son of Harbour Watch could be a real standard-bearer for the yard: "We will have plenty of options after Epsom and we did have a rough plan mapped out before the current situation. He'll be penalised in Group 2s now so will be aimed at the top grade and we'll also explore International options when things open up."
Pyledriver may not have the fancy colours, or a Mr Gosden or O'Brien handing over the feed every morning, but he is very much on his way to Epsom Downs on Saturday afternoon and his trainer thinks he has a very big chance of winning the big race there!
This article was bought to you by the Tote. Join Tote at Tote.co.uk