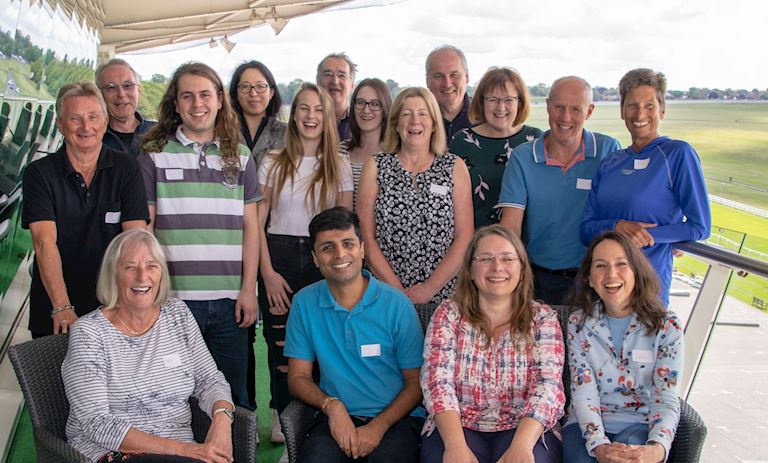 A new Jockey Club initiative will be launched at Epsom Downs Racecourse for The Investec Derby Festival. A team of Daymakers will be greeting racegoers throughout the day, on arrival at the train station and main entrances, as well as throughout enclosures in the afternoon.
The team of 16 Daymakers will each have a 'toolkit' to delight guests with surprises throughout the afternoon. Dressed in racing attire, Epsom's Daymakers are there to support and help visitors during their visit to The Investec Derby Festival.
With ages ranging from 18 to over 60 years old, our Daymakers each have a story to tell about why they are working at the Investec Derby. The team includes retired teachers, husbands & wives looking to do something fun together, students with a passion for major events and many more.
The first Jockey Club face who racegoers will see on arrival will be a smiling Daymaker, encouraging visitors to say hello and ask any questions about the day. Many have a keen interest in racing so may be able to share a fact about the Derby, and many have experience working at the London 2012 Olympic Games. The team together have a wealth of knowledge to share to ensure that everyone visiting the Investec Derby Festival experiences a moment that makes their day.