What makes a Great British Picnic? Follow our guide to create the classic British picnic at home, including a tasty three-course lunch, essential afternoon tea and sweet treats to follow. Pop your bottle of wine in some ice and get ready to eat!
STARTER
Start with something light and refreshing. Our picnics include smoked salmon pâté and oatcakes, plus herby hummus and crudités to dip. For a vegetarian twist, try a red pesto pâté.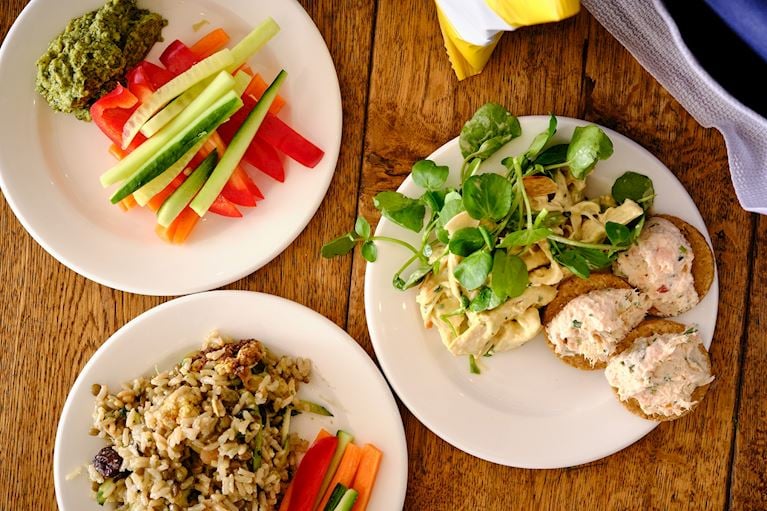 MAIN
A variety of picnic classics provides plenty of choice for all tastes. From traditional pork pies to Lincolnshire scotch eggs, graze on your favourites alongside a summer roast vegetable salad, to ensure you don't get full too quickly!
For an indulgent alternative, swap pork pies and scotch eggs for a pepper-encrusted topside of beef with a cider mustard and smoked salmon salad with lemon and herb potatoes, like in our Luxury Hamper.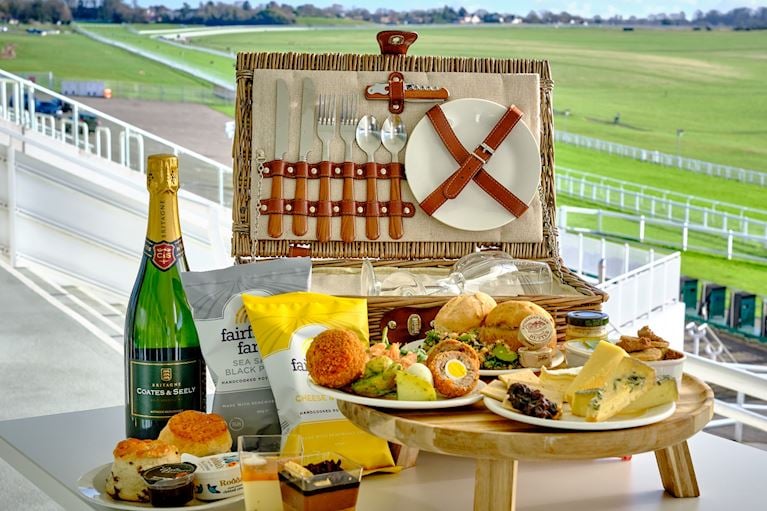 CHEESEBOARD
A Great British Picnic wouldn't be complete without a selection of cheeses. Our favourites include cheddar, stilton and brie accompanied with olive oil and sea salt crackers and a chutney of your choice. We also like to include yarg for a creamy, lighter option.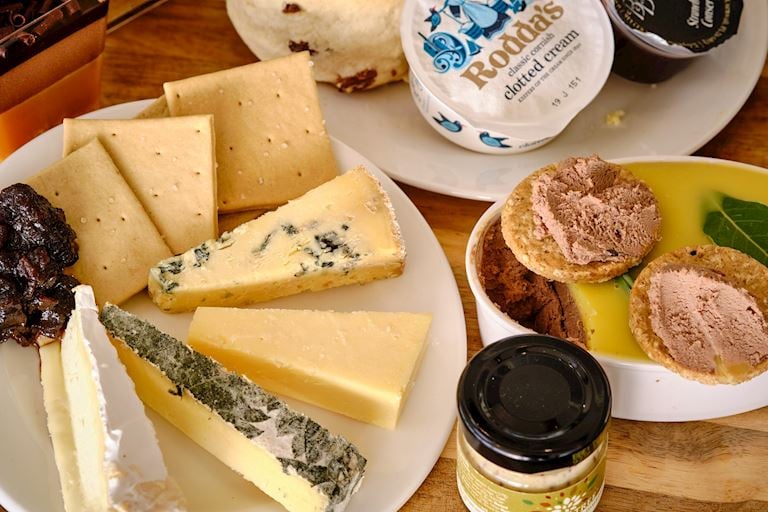 AFTERNOON TEA
For those wanting a sweeter snack, our picnic includes some fresh scones with clotted cream and strawberry conserve. There's both plain and fruit scones – pick your favourite!
SWEET TREAT
If you still have room for dessert, a passionfruit and mango cheesecake provides a taste of summer, or there's chocolate millionaire's pudding for those with a real sweet tooth.

TO DRINK
Enjoy best with a chilled bottle of sparkling wine. We recommend Coates & Seely, an artisanal local vineyard based in the Hampshire hills. A fresh rosé or summer fruits cocktail also pair perfectly. Don't forget some South Downs water to stay hydrated while you're sitting in the sun!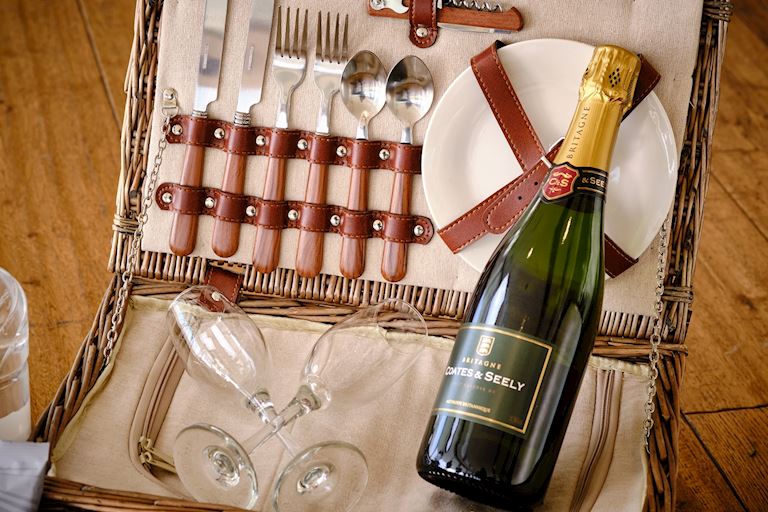 THE PRESSED PICNIC SANDWICH
Want to try something new? The Pressed Picnic Sandwich makes a delicious, al fresco dining favourite!