Epsom Downs Racecourse today releases a series of stunning new images to announce Vogue Williams as 2019 Investec Derby Festival ambassador.
The Investec Derby Festival, held at The Jockey Club's Epsom Downs Racecourse and renowned as one of the biggest sporting and social events in the British calendar, will take place on Friday 31 May (Investec Ladies Day) and Saturday 1 June (Investec Derby Day).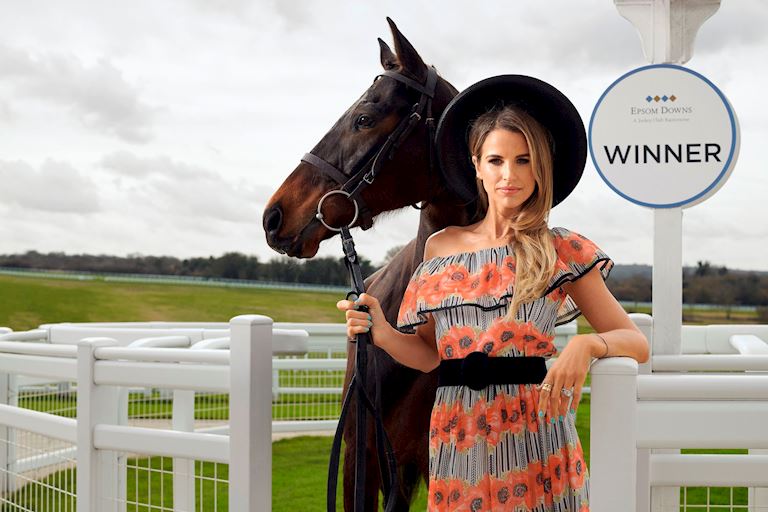 The images captured at the racecourse are themed around the event's tagline 'The Supreme Test of the Racehorse and the Wardrobe'. This describes the event of two halves – the best horses in the world competing on the track and racegoers striving for high style stakes off the track. This year's fashion shoot was specifically styled using affordable fashion, drawing inspiration from vintage and charity shops as well as the high street to show how racegoers can put together a fabulous outfit at minimal cost.
Vogue said "I've absolutely loved the shoot styling this year and it's inspired me to try to incorporate a bit of vintage into my Investec Ladies Day look, combined with high street fashion to keep it affordable. I'm new to vintage shopping and am definitely ready to start hunting!"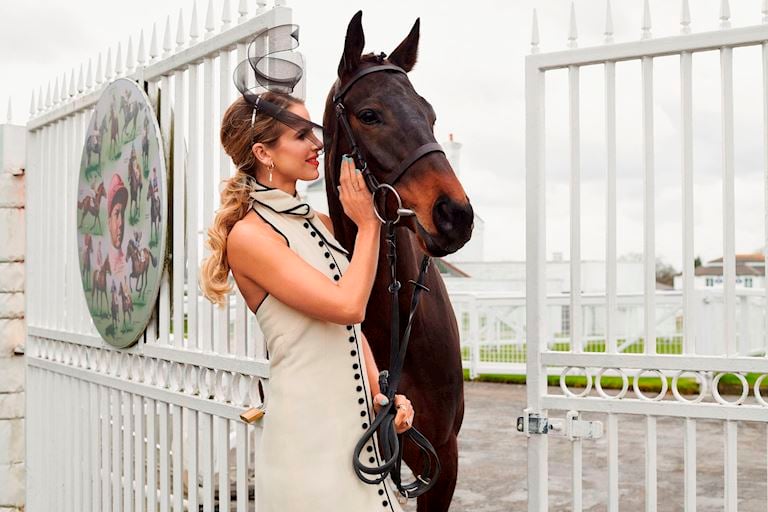 Vogue, a long-standing supporter of the event, will judge the 2019 Style Awards on Ladies Day, a much-coveted title in partnership with ChiChi London. The Style Award winner will win a luxury trip for four people to Paris for the Prix de l'Arc de Triomphe weekend, including a two nights stay at 4* Le Meridien Hotel, as well as a year's worth of dresses from ChiChi London and a bespoke hat by Jessica Rea Millinery. Vogue will then bring the day to a close amidst a party atmosphere when she DJs the official after-party on the Hyperion Lawn.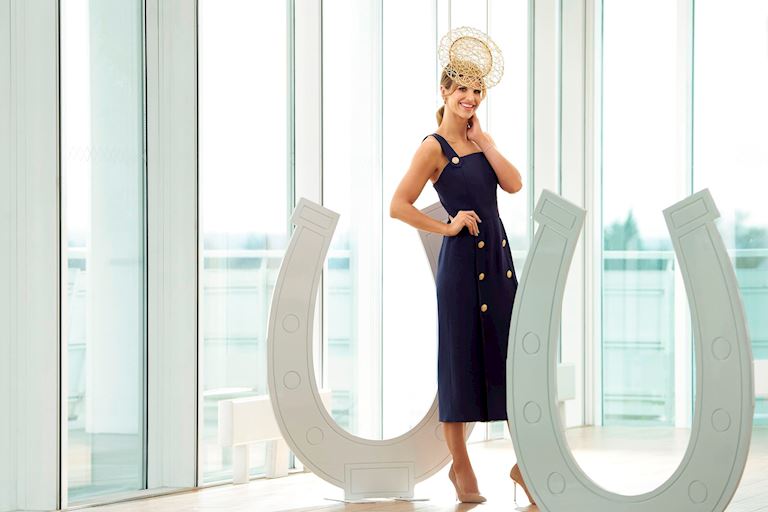 Talking about the Style Awards and atmosphere Vogue added, "I'm really excited to see everyone's looks. I'll be searching for the most well put together outfit, from the headwear right down to the shoes. I'm incredibly excited about the day; it's so much fun from the moment you arrive."
Phil White, Regional Director of Epsom Downs Racecourse, said: "Vogue is a loyal supporter of the Investec Derby Festival and we look forward to welcoming her back to judge the Style Award and DJ after racing. Tickets are still available for this iconic event so don't miss out."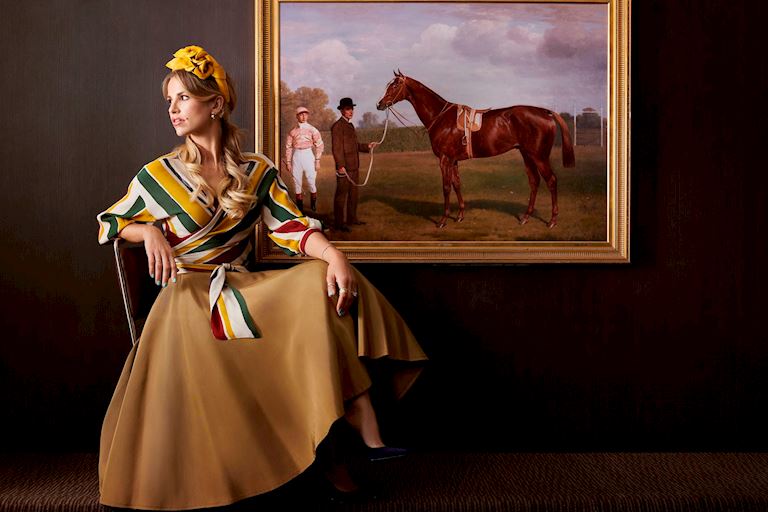 About the shoot - 'The Supreme Test of the Wardrobe':
Stylist Sarah Kate Byrne, an expert in sourcing one-of-a-kind pieces and coordinating with contemporary high street finds, is best known for her styling of ITV Racing Presenter Francesca Cumani. Sarah remarkably sourced a dress for Francesca for 2018 Investec Derby Day for just £15, proving that beautiful occasionwear can be found at great value.
Sarah Kate Byrne said in regards to her inspiration for this shoot "Vintage fashion works particularly well in the raceday environment as it can really elevate an occasionwear look and ensure you stand out from the crowd. The opportunity to style the gorgeous Vogue using pre-loved treasures mixed with fantastic high street finds was too good to miss. She looks sensational!"
In look one, Vogue wears a full length vintage 1970s dress adorned with poppies, accompanied in the Winners Enclosure by the thoroughbred horse, Ermyn's Emerald.
The second monochrome look is photographed in front of the iconic Lester Piggott gates, featuring a vintage cream 1980s dress and Laura Hanlon visor. "I always borrow or rent a piece of headwear as this makes it more affordable and means I can create a whole new look each time I go to the races."
Look three takes place against the expansive glass of the Duchess Stand featuring a vintage navy dress set off by a Lizzies Hats headpiece. Vogue said: "This beautiful dress cost just £50 and looks so much more expensive!"
The final look was taken against a piece of historical racing art and cost only £23 for the combined M&S skirt and Zara top sourced from charity shops. Topped off with a headband from Cotswold Hat Club of which Vogue said, "I love a headband; they can really set off an outfit and keep it looking fresh and modern."
Watch the fashion photo-shoot behind-the-scenes film here.