It was pleasing to see the return of Jump racing at Southwell earlier this month and at our fellow JCR course Market Rasen last weekend.
If we were to search for the positives about this period, losing our March and April fixtures last season has allowed the track to have its longest 'break' in recent years, something which is really advantageous in turf husbandry terms so no doubt the track will present itself positively upon the new season.
It has now been confirmed by the Met Office we had the driest and sunniest May on record; we recorded only 10mm of rainfall. The entire site 'burnt off' into a dormant yellow state; but it has recovered after rain returned this June.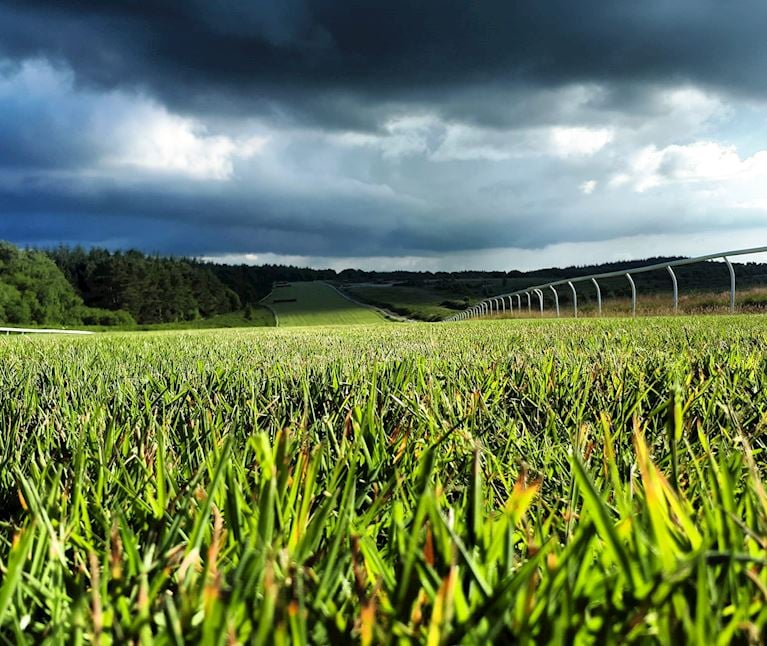 The site itself has been exceptionally quiet, the usually buzzing caravan site and packed conference and event programme is a distant memory now; as a result one thing we have noticed since the start of lockdown is the amount of wildlife Exeter attracts. The entire centre of the course is packed with bracken, heather and gorse, with beautiful foxgloves popping up where we annually cut back. There are many skylarks ground nesting, so we are careful to avoid mowing where we know they have had nests. Birds of prey are prevalent on Haldon Hill, clearly looking for the many voles we see! We have noticed our usual deer population strolling much closer to the grandstands than ever before.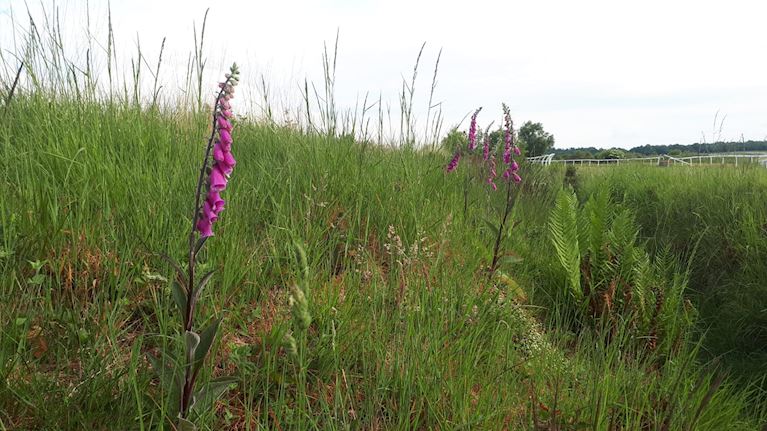 There have been lots of improvements to the estate while we have had the chance, notably by removing many of the old fencing and advertising boards which had built up over time and past functional use. Stripping everything back to just running rail and grass has made the site look really smart. Back on the track itself, there are more remedial works planned at the start of autumn; the entire track has a verti-drain which aerates and de-compacts it, followed by an autumn feed before we start racing again. One of the most important tasks out of season is repairing our eleven chase fences, which includes the complete replacement and re-build of half of them biennially; this year those in the home straight are being entirely replaced.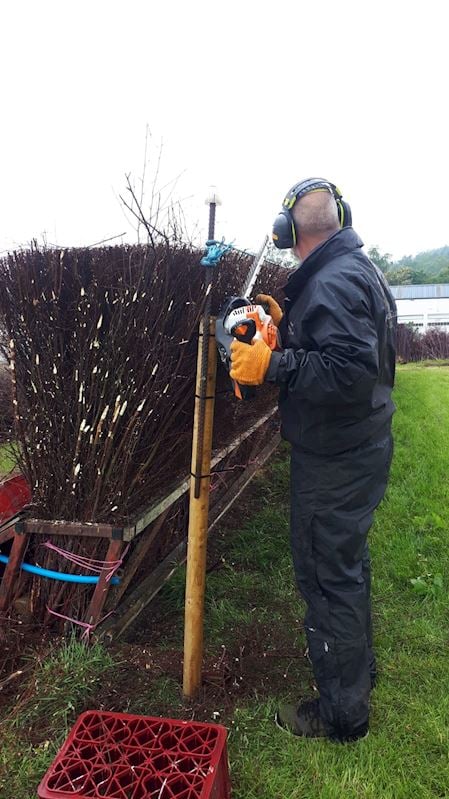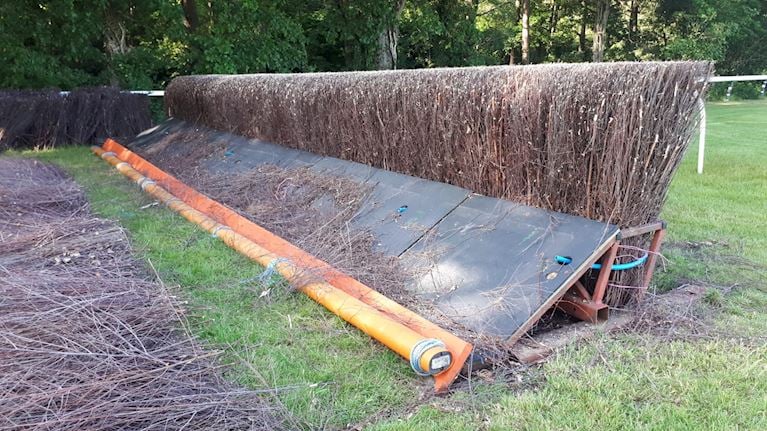 While most areas of the business and summer projects have stopped to manage our spending, fences have fortunately had the usual maintenance. As the images show, we begin by packing bundles of new birch into each section of the fence, which takes place in May and June, followed by creating the desired fronts and cutting the fences into the correct heights. For the remainder of July the remaining fences are being 'pricked in' with birch we cut ourselves from the centre of the course, plus we aren't far away from re-building the front aprons of all fences with responsibly sourced leaf birch from local National Trust sites in September.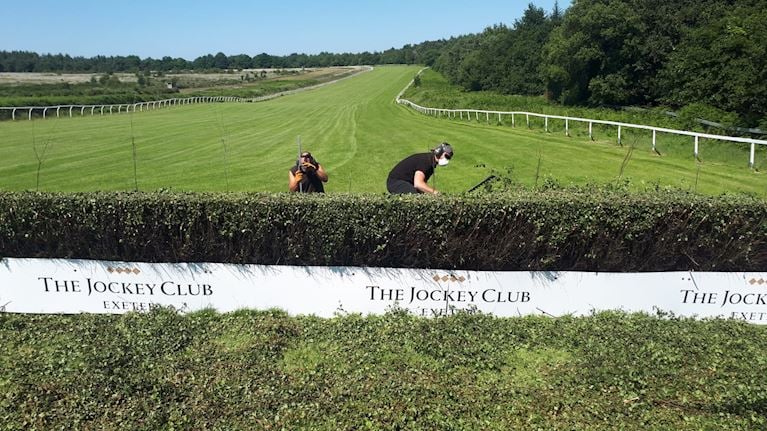 In race planning terms, we remain business as usual for our races which will replicate similarly to last season on the whole. The Programme Book 3 process is still underway, so look out for that being published soon. We have taken some time to look at and review the Hunter Chase Programme, which is an important part of our balanced race programme, so it's disappointing to have lost three of them due to lockdown including the coveted Intermediate Series Final. This summer has given us the opportunity to look into these races moving forward to help maintain them for future years; so any comments or feedback is welcome.
Thanks for reading our second summer update, we will do another blog later in the year once our fixtures and programme book is confirmed.
Let us pay our respects to Liam Treadwell, 10 time winner at Exeter who will be deeply missed by the entire weighing room.
We also wish to congratulate Lizzie Kelly on the announcement of her pregnancy, and Barry Geraghty, after the announcement of his retirement. Barry had 12 wins at Exeter notably aboard Defi Du Seuil and Epatante in recent seasons.
Daniel Cooper
Clerk of the Course