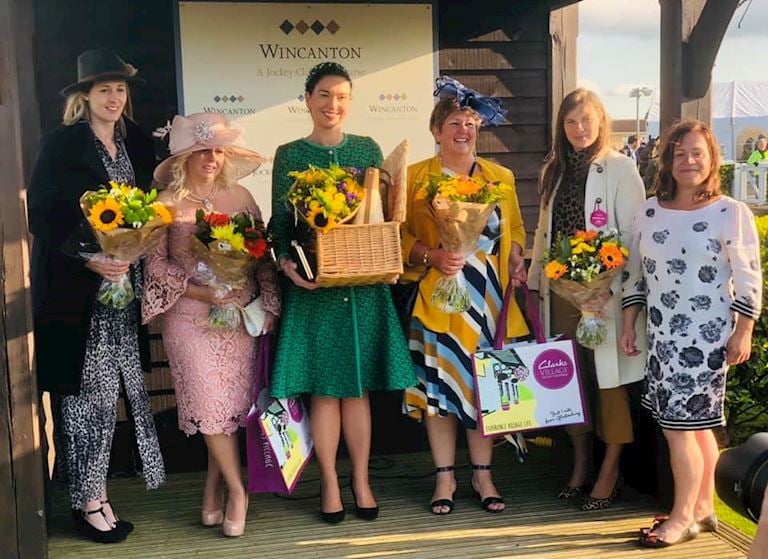 The glamour of an evening at the races came to the fore at Wincanton Racecourse last week where dozens of ladies entered its best dressed competition, helping to ensure the season concluded in style.
Sponsored by Clarks Village, there were prizes galore for the winning ladies, judged by Jade Barber and Rachael Honeyball, wives of racehorse trainers Jack and Anthony respectively.
Their winning lady was Mary Heron from Bristol who wore a stunning emerald green dress and matching bandana-style hat. It was Mary's first visit to the racecourse and she said: "I came especially for ladies' night and I'm really impressed. I'd definitely come again as its such a lovely racecourse, and it's even better to win the best dressed competition."
The two runner ups were Sarah Holt from Milbourne Port and Tracey Horsburgh from Devizes.
Tracey's night at the races was bought as a gift from her daughter for Mother's Day, and the necklace she also received was the inspiration behind her stunning pink dress. "I wanted to wear something to match the pearls," she explained.
Sarah was over the moon to win saying: "My outfit is probably the cheapest here, The dress is from Tesco, the jacket from Matalan and the shoes from Next! I really didn't expect to win and have had the most wonderful evening," she said.
General manager Huw Williams commented: "It was a great evening and we're delighted with the number of people who took the opportunity to dress up and enjoy an evening of racing. It proved a fitting conclusion to the season until we return again in October."