Ahead of this year's Investec Derby, former trainer Ian Balding, father to Andrew and Clare Balding, has been reflecting on his success in the race with Mill Reef. Ian, alongside former jockey Geoff Lewis (pictured), John Hallum, who rode and looked after Mill Reef day to day and Bill Palmer, Head lad at the time, have been discussing what made Mill Reef so special in his brief but sparkling career.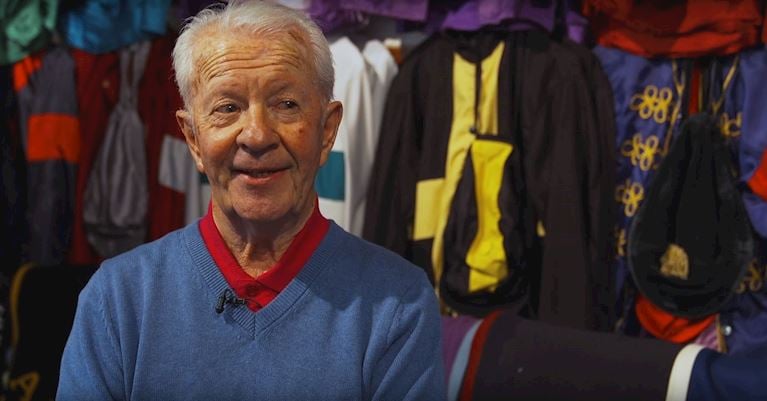 Balding was quick to point out Mill Reef's small build, he said;
"Mill Reef was the most perfect specimen of a small horse. He was only 15.2hh but he was just beautifully made"
Hallum added;
"I used to go and fetch them from the airport when Mr Mellon used to send them over. This particular year there was Mill Reef and there were three or four great big giant horses. I saw this little pony covered in paddock scars, and I thought this will do me, and that was it."
Former jockey Geoff Lewis talked about the first time he rode Mill Reef, he said;
"When I first rode him at Sailsbury, the trainer said to me, he's been slow out of the gates, I don't know how good he is because my two-year olds aren't very good.
"Anyway, he flew out of the gate first out and I was five in front before you know it. So when I came back in I said to the trainer, "I hope you've got one quicker out of the gates than this, because if this is slow I don't know what you've got!""
Heading into Epsom, Balding was confident Mill Reef was ready for the step up to one mile four furlongs, he said;
"I think I was driving to Epsom thinking he would stay because we had worked him over a mile and a quarter, and he had finished like a train. I thought he probably had a pretty good chance."
Reflecting on the victory, Balding continued;
"The Derby is always a special race that any trainer would want to win.
"I would say that Mill Reef was the best horse that I have ever seen. He had such speed over five furlongs, and yet he could go for a mile and a half, it was extraordinary."