The 1769 Bar was opened on Haldon Gold Cup Day in 2018 to celebrate the history of Exeter Racecourse.
This year we are happy to release new artwork across six walls of the 1769 bar to mark key events and iconic moments in Exeter Racecourse's colourful history.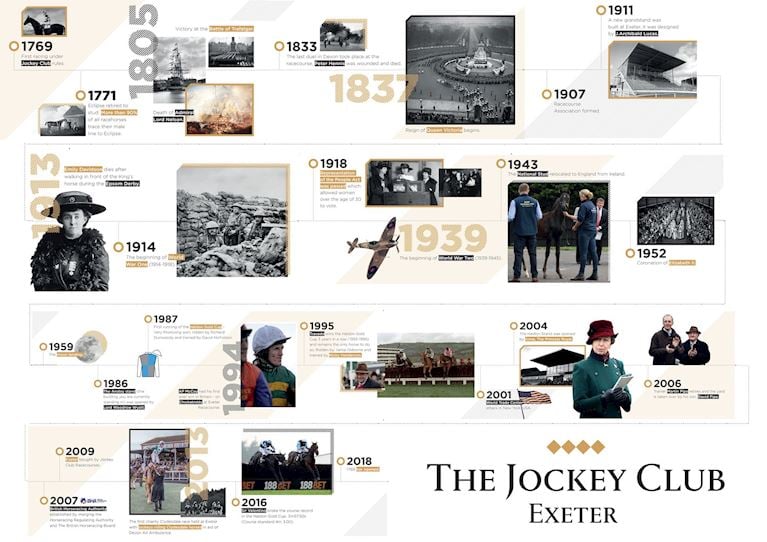 Find out more about the history of Exeter racecourse here.