The Jockey Club is to appoint a new Group Chief Executive with the news today that Simon Bazalgette will stand down by the end of 2019 from the role he has fulfilled for more than a decade as he transitions into a non-executive career.
The announcement follows last week's news that The Jockey Club delivered another record financial performance – a tenth consecutive year of commercial growth – which allowed it to contribute a record £27.1 million into British Racing's prize money last year. Over the last 10 years, The Jockey Club has increased its turnover by 68.2% and its contribution to prize money by 116.8%, as well as investing in its facilities, racing surfaces and initiatives to promote the sport.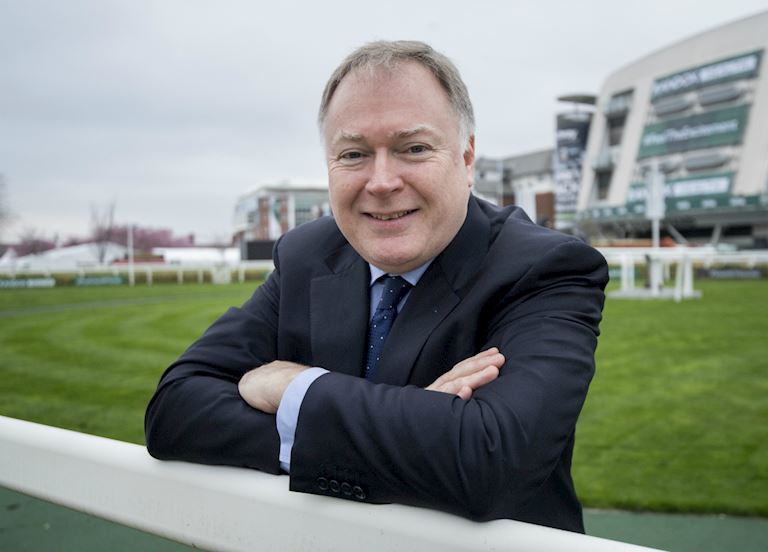 The recruitment process to appoint a new Group Chief Executive will be led by representatives of The Jockey Club's Board of Stewards, including the current Senior Steward, Roger Weatherby, the Senior Steward designate, Sandy Dudgeon and the Deputy Senior Steward, Julia Budd.
They will be advised by the executive search and talent advisory firm, SRI. Given the talent within The Jockey Club, the successful candidate may be appointed from within British Racing's largest commercial group.
Simon Bazalgette, Group Chief Executive of The Jockey Club, said:
"The Jockey Club is a fantastic, purpose-led organisation full of talented and experienced people, so this has been a really hard decision for me to make.
"When appointed a little over ten years ago I agreed to do at least five years before going non-executive, but there's always been plenty to do and great opportunities that have kept me fully engaged. On the back of our tenth set of record results, and with a great team in place, now seemed the right time to make my transition. I'll be standing down as Group Chief Executive by the end of the year, but I do hope to stay involved in a non-executive or advisory role.
"In my opinion, The Jockey Club is blessed with the best management team in British sport, supported by a strong Board and governance structure, and my executive colleagues and our hardworking teams have been instrumental to what's been achieved across Jockey Club Racecourses, Jockey Club Estates, The National Stud and Racing Welfare in recent years, which I'm sure will go from strength-to-strength."
Roger Weatherby, Senior Steward of The Jockey Club, said:
"Simon Bazalgette has made an outstanding contribution to British Racing as The Jockey Club's first ever Group Chief Executive.
"He has played a pivotal role in major achievements for our sport, including revolutionising racing's media rights value, vital Levy Reforms, nearly 100 days of free-to-air coverage with a dedicated major broadcaster in ITV; and most importantly the ability for The Jockey Club to make record contributions to prize money and investments in our facilities around the country on the back of strong commercial performance.
"He has assembled a first-class executive team and we will now begin a process to ensure his successor builds on the very robust foundations that Simon has laid.
"We are keen that The Jockey Club and Racing does not lose the significant knowledge and expertise that Simon has, and so we very much hope that he will continue to be involved in some way into the future."
Bazalgette recently joined the EFL Board as an Independent Non-Executive Director, replacing his non-executive role at the London 2017 World Athletics and Para-Athletics Championships, where he was Senior Independent Non-Executive Director. He is also a Trustee of the Ragged School Museum and a Member of the NSPCC's Sports Board.