After months of warm weather, sunshine and playing in the garden, it can be hard to find things to do in Winter for kids in the UK. Colder, wetter weather and darker evenings often results in kids spending all their free time playing computer games or watching TV. But just because Winter outdoor activities might not be possible, doesn't mean you can't find indoor Winter activities for kids at home!
If you're a fan of horseracing, it's time to take inspiration from a fun-packed day at the races and plan your own child-friendly horseracing event at home! There's something to entertain kids of all ages when you bring a day at the races to them.
Hat-making
Craft activities for kids are always fun! Race days are famed for their outlandish headwear, especially on ladies day when women take the opportunity to dress their best and make a statement with bold and beautiful hats and fascinators. The kids will have hours of fun making their own fascinators as a crafting activity – the more creative the better!
Use anything from cardboard packaging and old wrapping paper to twigs, leaves, feathers, glitter, string and anything else you can find around the house to adorn their headdresses. Then ask them to model their creations – no doubt with hilarious results!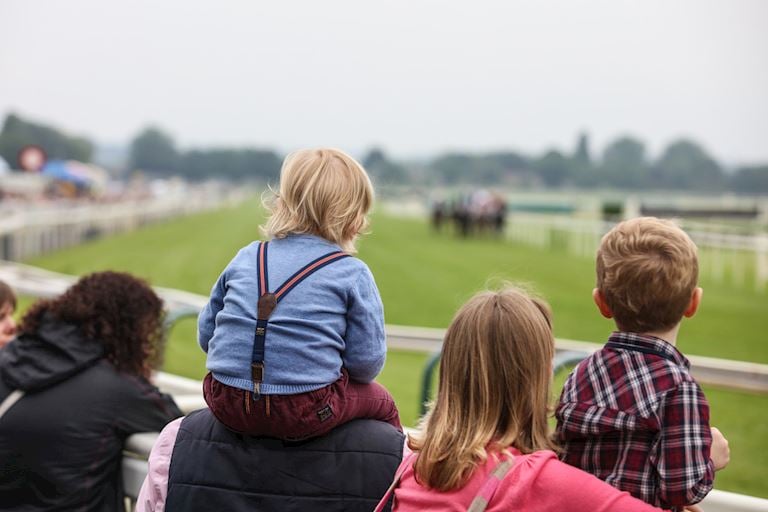 Steeplechase
The most famous and thrilling horse race of all is undoubtedly the Grand National. What makes the race so exciting are the 16 fences the horses have to jump as they thunder around the course. Recreate some of the most famous fences at home - from Becher's Brook to Canal Turn and The Chair – and let the kids burn off some pent-up energy as they race around the house. You could buy some hobby horses or even design your own silks to make the race all the more realistic! Who doesn't love a great animal activity!
Best-dressed competition
When it comes to Winter activity ideas, any children who love to dress up will be in their element! Dressing your best is a huge part of a day at the races, so encourage your children to don their most stylish outfits and put on a show. Younger children will love trying on mum and dad's finest attire, from high heels to lipstick and jewellery – and you can capture it all on camera for memories that will last a lifetime.
Afternoon tea with bubbles
Food at the races is always a treat, and today is no exception. Why not dust off your finest china and throw an afternoon tea party? You could even make scones with the kids from scratch, or have them help you make finger sandwiches and arrange them for a meal fit for the Queen. You could even bring out the bubbles (Appletizer or lemonade looks the part in a champagne flute!) and toast to a fantastic day at the races – all from the comfort of your own home.
Nothing beats the real thing
Of course, nothing compares to the thrill of a real day at the races. Our family fun days at Jockey Club racecourses are the perfect way to introduce youngsters to the thrill and excitement of horseracing. And don't forget, kids go free to many of our events when accompanied by an adult.